Dough In The Box DONUTS - Marietta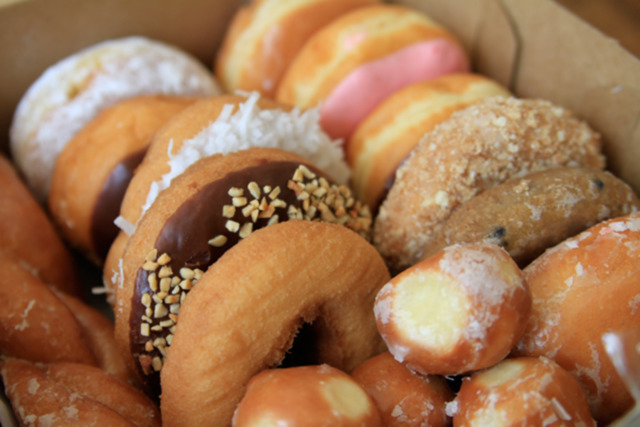 Jesus and Dannia Balestena bought Dough in a Box almost a year ago from the previous owners, a couple they befriended while they were regular customers. Along with the business came the recipe for the California-style doughnut, which, until now, has been an elusive find in these parts. At Dough in the Box, there are around 28 varieties of these California-style doughnuts. Jesus bakes them early every morning and, sometimes, another batch later in the day. A dozen only costs $6.75 and a single doughnut with a cup of coffee is $1.70. You really can't go wrong with anything you order here. Boston cream doughnuts have a thick layer of chocolate frosting and the filling hints of vanilla without being cloying. A simple glazed doughnut exemplifies the prowess of the simple doughnut-making establishment. It is light, perfectly glazed and not too sweet.
3184 Austell Road S.W.
Marietta
,
GA
30008
(770) 436-5155
doughinthebox.com
Doughnut Shop
Hours
Monday: Closed
Tuesday: 5:00 AM – 2:00 PM
Wednesday: 5:00 AM – 2:00 PM
Thursday: 5:00 AM – 2:00 PM
Friday: 5:00 AM – 2:00 PM
Saturday: 5:00 AM – 2:00 PM
Sunday: 5:00 AM – 2:00 PM