Flying Biscuit Cafe - Midtown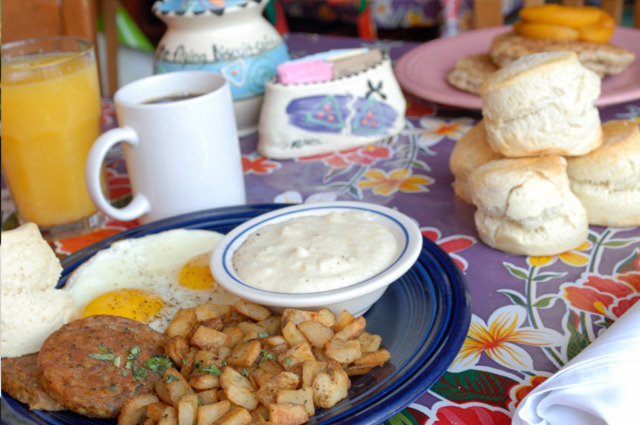 Flying Biscuit is one of the great mysteries of Atlanta: How does a mediocre restaurant chain maintain a rabid following? There are better biscuits in town, but that doesn't stop devotees of the Flying Biscuit from lining up for a table at this brunch destination. Still, the pancakes aren't bad and the people watching is unparalleled.
1001 Piedmont Ave. N.E.
Atlanta
,
GA
30309
(404) 874-8887
flyingbiscuit.com
array(2) {
  [0]=>
  string(3) "149"
  [1]=>
  string(3) "105"
}

Food
Hours
Monday: 7:00 AM – 10:00 PM
Tuesday: 7:00 AM – 10:00 PM
Wednesday: 7:00 AM – 10:00 PM
Thursday: 7:00 AM – 10:00 PM
Friday: 7:00 AM – 10:00 PM
Saturday: 7:00 AM – 10:00 PM
Sunday: 7:00 AM – 10:00 PM