Sweet Auburn Curb Market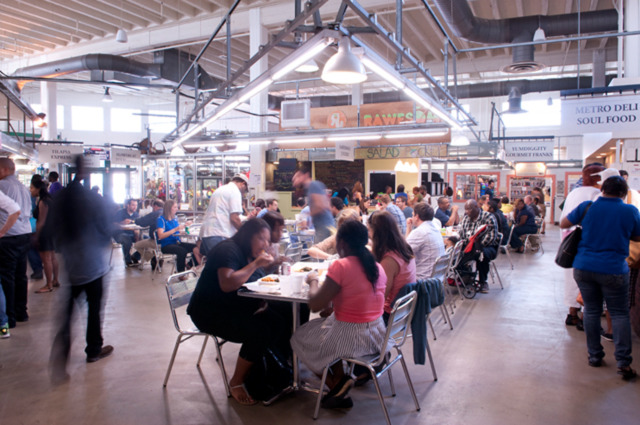 Are you in the mood for soul food? Italian? Jamaican jerk? Can't-stop-munching popcorn? How about a 10-pound bag of salted pig's knuckles? It's all here at this grocery/food court.
Saturday February 16, 2019 12:00 pm EST
Categories: Mardi Gras
A Mardi Gras event (costume encouraged) parading ticket goers around for an afternoon of adventure and exploration using the Atlanta Streetcar. 35+ participating bars & restaurants. Lots of New Orleans themed food & drink specials plus complimentary drink shots, beads & more!
...
Cost: $14.99-$40
Saturday October 20, 2018 11:00 am EDT
We return to The Curb Market for our Alcohol Infused Cupcake Pop Up featuring our Fall Flavors. Come out and taste the seasonal flavors we have just in time to decide what you want for Halloween or Thanksgiving. Our seasonal flavors include: Pumpkin Spice infused with Pumpkin Spice Rum and Carrot ca...
Cost: Free
209 Edgewood Ave. S.E.
Atlanta
,
GA
30303
(404) 659-1665
thecurbmarket.com
array(2) {
  [0]=>
  string(2) "98"
  [1]=>
  string(3) "149"
}

Food,Shopping
Hours
Monday: 8:00 AM – 6:00 PM
Tuesday: 8:00 AM – 6:00 PM
Wednesday: 8:00 AM – 6:00 PM
Thursday: 8:00 AM – 6:00 PM
Friday: 8:00 AM – 6:00 PM
Saturday: 8:00 AM – 6:00 PM
Sunday: 12:00 – 5:00 PM