The Optimist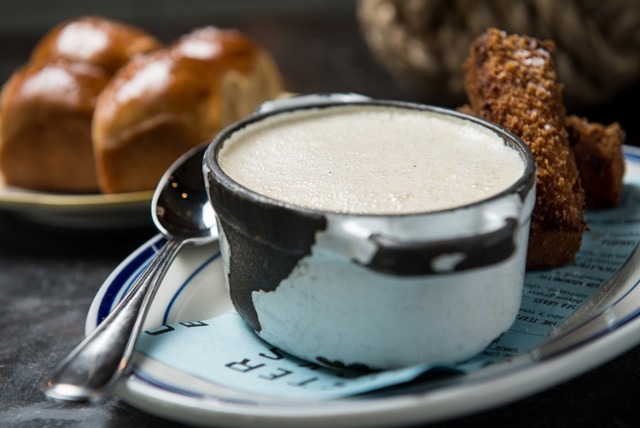 Part of Ford Fry's restaurant empire that Esquire named restaurant of the year in 2012. Although the Optimist has been open for a few years, reservations for dinner at this seafood spot can still be hard to come by, but you can eat a full meal at the bar or just make a meal at the oyster bar.
Sunday April 8, 2018 01:00 pm EDT
Join us at the Optimist on Sunday, April 8, from 1-4 p.m. for a part-TEE on the green. Golf aficionados and seafood lovers alike can come together on the patio (just outside the oyster bar) to enjoy delicious eats, refreshing, specialty drinks (2 per ticket) and the Masters tournament projected on a big screen. Tickets are $38 per person, including tax and gratuity. Looking to unleash your inner Bubba Watson or Phil Mickelson? You will also have the chance to participate in your own golf competition – taking on our 1-hole putt-putt course for an additional $5 per player (on-site). The top three guests to hit their ball closest to the hole (*rules apply) will win a variety of great prizes, with the top golfer walking away with a dinner for two at the Optimist.
Cost: $38
Sunday June 11, 2017 04:00 pm EDT
Westside's The Optimist is throwing a street food shindig to go along with Atlanta Bicycle Coalition's Atlanta Streets Alive. Sunday, June 11 Howell Mill Rd. closes to vehicle traffic and chef Pat Pascarella will have $5 bites and libation specials. From 4 to 8 P.M. he will be serving fish tacos, shrimp corndogs, Mexican corn, and hushpuppies on the lawn.
Cost: $5
Hours
Monday: 11:30 AM – 2:30 PM, 5:00 – 10:00 PM
Tuesday: 11:30 AM – 2:30 PM, 5:00 – 10:00 PM
Wednesday: 11:30 AM – 2:30 PM, 5:00 – 10:00 PM
Thursday: 11:30 AM – 2:30 PM, 5:00 – 10:00 PM
Friday: 11:30 AM – 2:30 PM, 5:00 – 11:00 PM
Saturday: 5:00 – 11:00 PM
Sunday: 5:00 – 10:00 PM