Hop's Chicken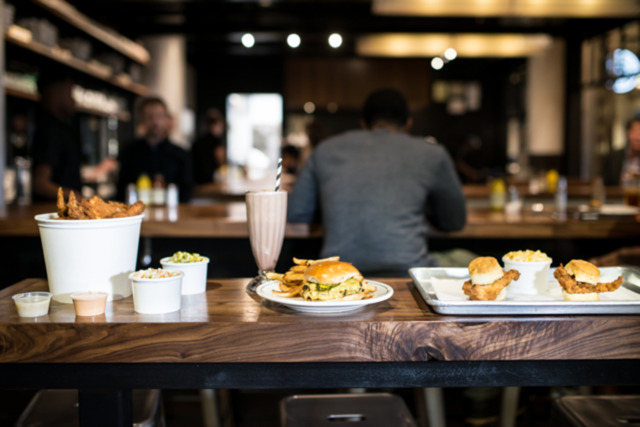 Chef Linton Hopkins is at it again with his American style, bringing classic home cooking to Ponce City Market. Beyond his burger exploits, Hopkins' famous fried chicken has emerged as a contender for breakfast, lunch, and dinner. Enjoy hot chicken biscuits in the morning, crispy fried chicken breasts for lunch, or a fresh chicken bucket or sandwich at dinner.
Thursday July 6, 2017 11:30 AM EDT
The restaurant is offering complimentary mini fried chicken cones with their frim-fram sauce during their lunch and dinner hours. Specials are offered between 11:30 a.m. and 1:30 p.m. for lunch or 5-7 p.m. for dinner. Chicken and biscuit buckets are available for pick up all day.
Cost:
675 Ponce De Leon Ave. N.E.
Atlanta
,
GA
30308
(404) 355-3762
hopschicken.com
Chicken and Wings
Hours
Monday: 11:00 AM – 8:00 PM
Tuesday: 11:00 AM – 8:00 PM
Wednesday: 11:00 AM – 8:00 PM
Thursday: 11:00 AM – 8:00 PM
Friday: 11:00 AM – 9:00 PM
Saturday: 9:00 AM – 9:00 PM
Sunday: 9:00 AM – 7:00 PM