Bestial Mouths play 529 Nov. 30
Berlin-based goth/darkwave duo take the stage at 529 with Dry Lungs and Material Body
Wednesday November 29, 2017 06:36 pm EST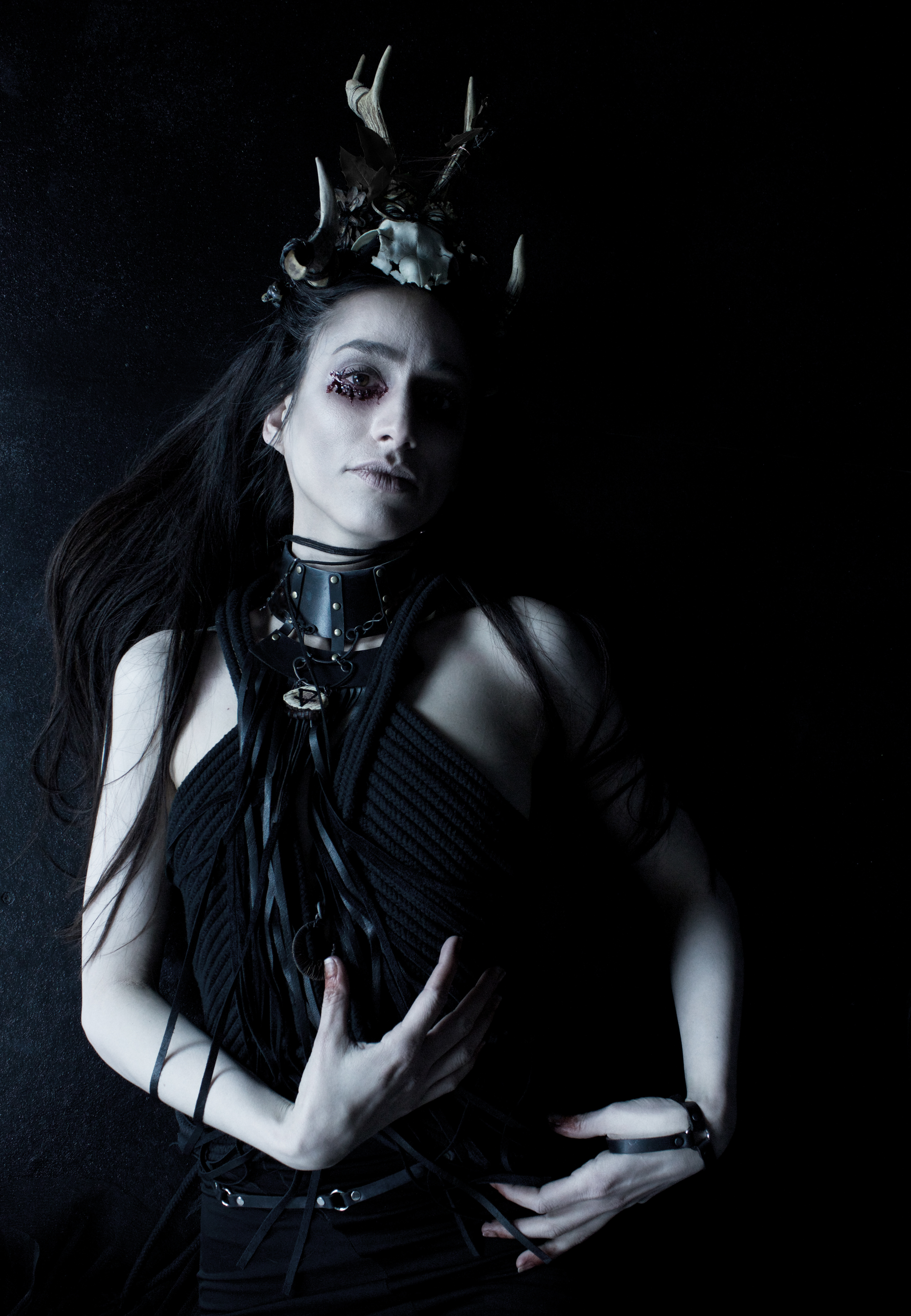 Formed in Los Angeles in 2009, Bestial Mouths debuted with the Stable Vices EP, a five-track release that struck in the veins of darkwave and goth with frontwomn Lynette Cerezo's harrowing voice wailing through hissing synths and industrial beats. Since then, Cerezo has carried the project through various lineups, relocated to Berlin, and has curated Bestial Mouths' sound in the tiers of goth and industrial, pulling from different influences such as post-punk, new wave, and minimal synth. Now operating as a duo with newest transplant Brant Showers, Bestial Mouths' third full-length Heartless (Cleopatra Records) is full of Cerezo's howls and chilling synthesizers burrowed in tribal beats that culminate a truly in-your-face live experience.
Before Bestial Mouths, Cerezo spent about a year living in Atlanta and became acquainted with the music scene here in 2006, notably playing in the goth/no wave project African Greys with Chris Daresta (DKA Records, Anticipation). Cerezo, along with touring band members Lisa Cuthbert (synthesizers) and Dylan Travis (drums), plays the caverns of 529 nearing the end of a 20-date tour in support of (Still) Heartless, a digital remix LP released in March 2017.
In addition to Bestial Mouths' return, Daresta will be rolling out a new incarnation of his former live solo project Dry Lungs, an experimental and industrial noise outfit with members William Henis (ex-Irreversible) and Jacob Armando (ex-Death Stuff). The night will be topped off with more enticement as DKA Records DJ's spin records through the fog for another signature DKA Goth Danse Party.
With Material Body, Dry Lungs, and DKA goth danse party. Free (donations). 9 p.m. 529. 529 Flat Shoals Ave. S.E. 404-228-6769. www.529atlanta.com.