A conversation with Robyn Hitchcock
The British-born Nashville transplant ruminates on his self-titled album, punk rock, and all the Bs
Thursday November 9, 2017 10:17 pm EST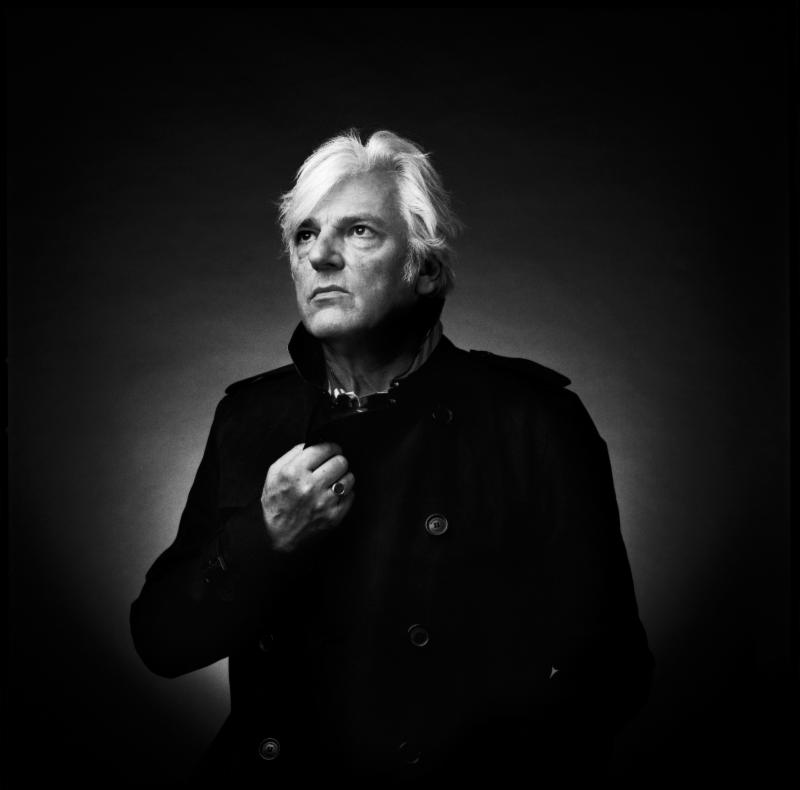 Robyn Hitchcock is on the road, traversing the States playing songs from throughout his career leading up to his latest self-titled album which arrived in April via Yep Roc. Since his days performing with the Soft Boys in the late '70s, the British-born Nashville-transplant Hitchcock's songs have remained steeped in psychedelic, whimsical, and oftentimes surrealist imagery. For this tour, he's encouraging fans to Facebook in any requests they have, specifying which shows they're attending.
Before taking the stage at Eddie's Attic Nov. 11-12, Hitchcock checked in for a quick chat about his new album, the song "Mad Shelly," and growing up with all the "spoilt kids from the Welfare State."
When you play Atlanta on this tour stop are you performing solo, or will you be accompanied by anyone else?
The only visible performer will be me during my set; but make sure you come early to catch Tristen & Buddy. Her record is a strong one.
Why make your latest album self-titled? With 21 albums under your belt, did you feel like this one is a return to form of sorts, or a break from your typical working methods?
Not really ??_ It's more a distillation of everything I've done, returning one more time to the old template of two electric guitars, bass, and drums with three-part harmonies. It's descended from Buddy Holly, via the Beatles and the Byrds, and Big Star. And the Belbet Underground all the Bs.
One song from the new album that strikes me as foundational is "Mad Shelly's Letterbox." It embodies the spirit of this record in a pretty rockin' way. Can you tell me about what inspired the song, and the imagery you use in the lyrics?





Ah, Mad Shelley she did nothing with her life; like a flower that grew in a wood, unseen wasted her beauty and her rage all she had to do was inspire these songs. I envy her the lack of effort, but it was probably a struggle for her too. I think of her as an abandoned bride, still breathing amidst the cobwebs, half-spider now. But laughing, always laughing... Waiting for her great big birthday party.
There is an old saying in rock ???n' roll: "If you've taken more than 20 minutes to write a song, you've taken too long." Do you find that to be true? If so, can you give me an example of a song that came out of you fully formed?
That song did, pretty much. Most of the songs on this record came out fully formed they didn't need much pruning. I don't know where they came from I haven't finished anything since, song-wise.
I recently came across a quote in which you describe your new album as "an ecstatic work of negativity." It reminds me that the first songs I ever heard by you is "If You Were A Priest.?۝ I've always honed in on a sort of punk sensibility in that song I've heard DJs spin it seamlessly between songs by the Damned ("New Rose?۝) and the Buzzcocks ("What Do I Get?۝). I detect a thread of blue, amped-up commonality there. The language, imagery, and arrangements in your songs are more evolved, but it evokes a similar emotional response. How do you see yourself and your songwriting in relation to the punk aesthetic?
I never shared the contempt for the melody or harmony that seemed at the core of punk. But a lot of the punk anti-aesthetic was probably imposed by Malcolm McLaren and the British music press. The initial "punk" bands just wanted to play the most exciting rock 'n' roll possible. With me in and out of the Soft Boys it was never quite that direct. We'd seen the exotic musical architecture of 1966/7 and we wanted to build something similar, or parallel, at least. Everything I've written from the first Soft Boys EP to my latest record is hatched from that same clutch of 1960s eggs. Does that make sense? But in our sociopathic repressed middle-class way we were probably as angry as the punks. All "spoilt kids from the Welfare State." What a dream!
Robyn Hitchcock plays Eddie's attic Sat., Nov. 11 (9 p.m.) and Sun., Nov. 12 (7:30 p.m.). With Tristen. $25 each night. Eddie's Attic. 515-B North McDonough St. (upstairs) 404-377-4976. www.eddiesattic.com.