Adi Newton of Clock DVA plays the Mammal Gallery Oct. 18
The industrial music pioneer stirs up the atmosphere with electronics, noise, and a baritone growl
Tuesday October 17, 2017 10:04 pm EDT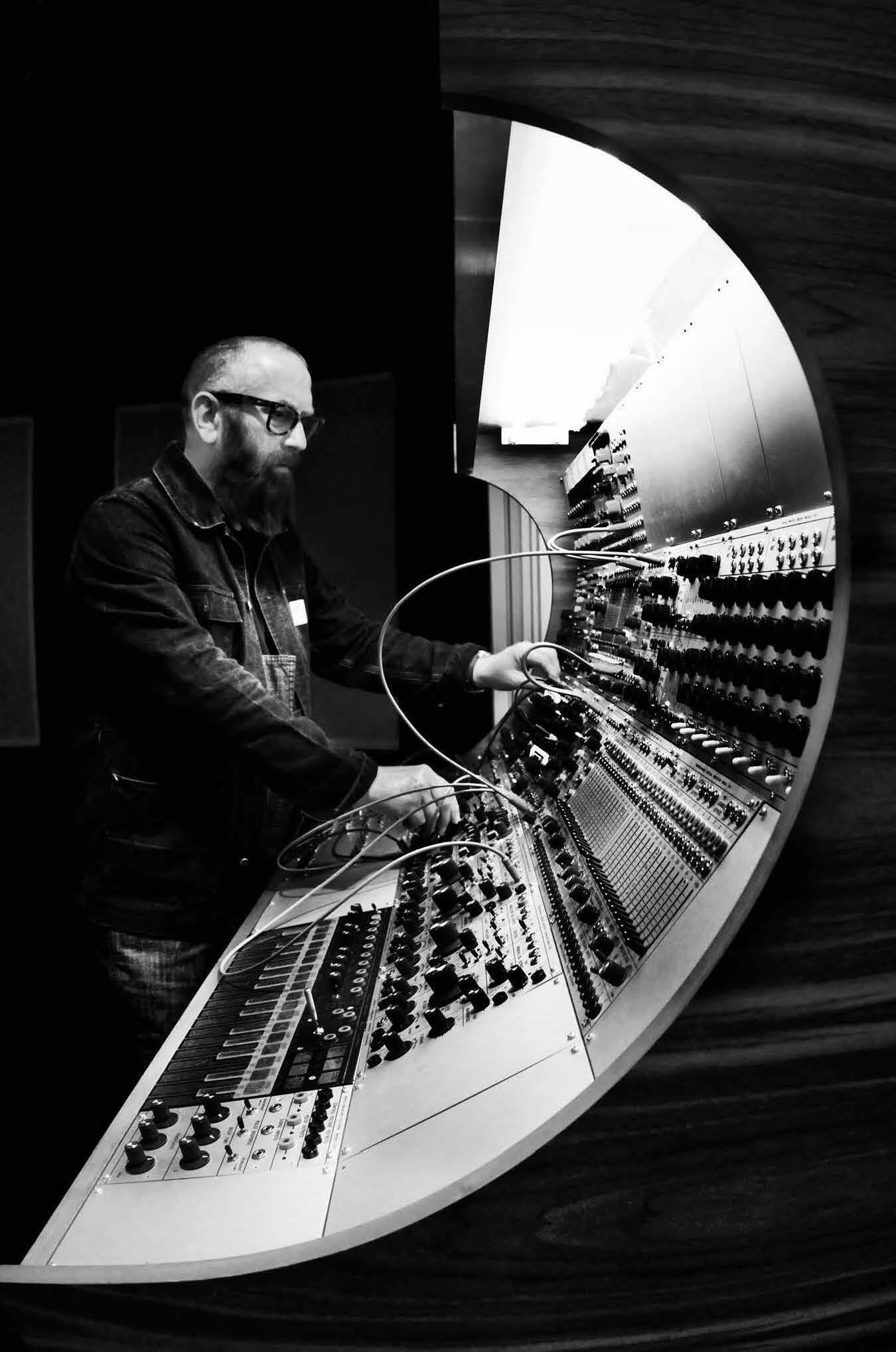 For nearly 40 years, Adi Newton has stalked the outer reaches of electronic and industrial music's frontier. As a founding member of Sheffield U.K.'s Clock DVA and T.A.G.C./the Anti-Group, exploring technology's evolution, its relationship with music, and how it interfaces with the human psyche has underscored much of his work.
Newton's approach came into being amid the British music scene that birthed early industrial music provocateurs Cabaret Voltaire and Throbbing Gristle. Through cassettes and LPs with titles such as White Souls in Black Suits, Sex Works Beyond Entanglement, and Buried Dreams, Newton stalks post-punk and the avant-garde arts, stirring up brooding dance floor atmospheres with tape noise, electronics, and a gravely baritone growl.
With the Anti-Group, he pursues a more open-ended survey of everything from free jazz to electronic noise and how the subtleties of sound are perceived. For this TAG performance, Newton plumbs the depths of his rich psychoacoustic sound and vision.
Mykel Boyd, Merriam-Webster, and Trashcan also perform. $10. 8 p.m. The Mammal Gallery, 91 Broad St. S.W. www.mammalgallery.com.
More By This Writer
Cursive deliver an indie-rock/domestic-strife concept album
Saturday January 20, 2001 12:04 am EST
Enemymine explodes underground metal
Wednesday March 14, 2001 12:04 am EST
Liza Minnelli gives Atlantans a (helping?) hand
Wednesday July 4, 2007 12:04 am EDT
Local post-punks divide listeners with giddy girl power
Wednesday August 29, 2007 12:04 am EDT
Atlanta rockers put the dirty South on blast
Wednesday October 10, 2007 12:04 am EDT
Search for more by Chad Radford