Arcade Fire wants 'Everything Now'
Indie crossover band grapples with the debilitating effects of infinite content
Thursday September 14, 2017 04:47 pm EDT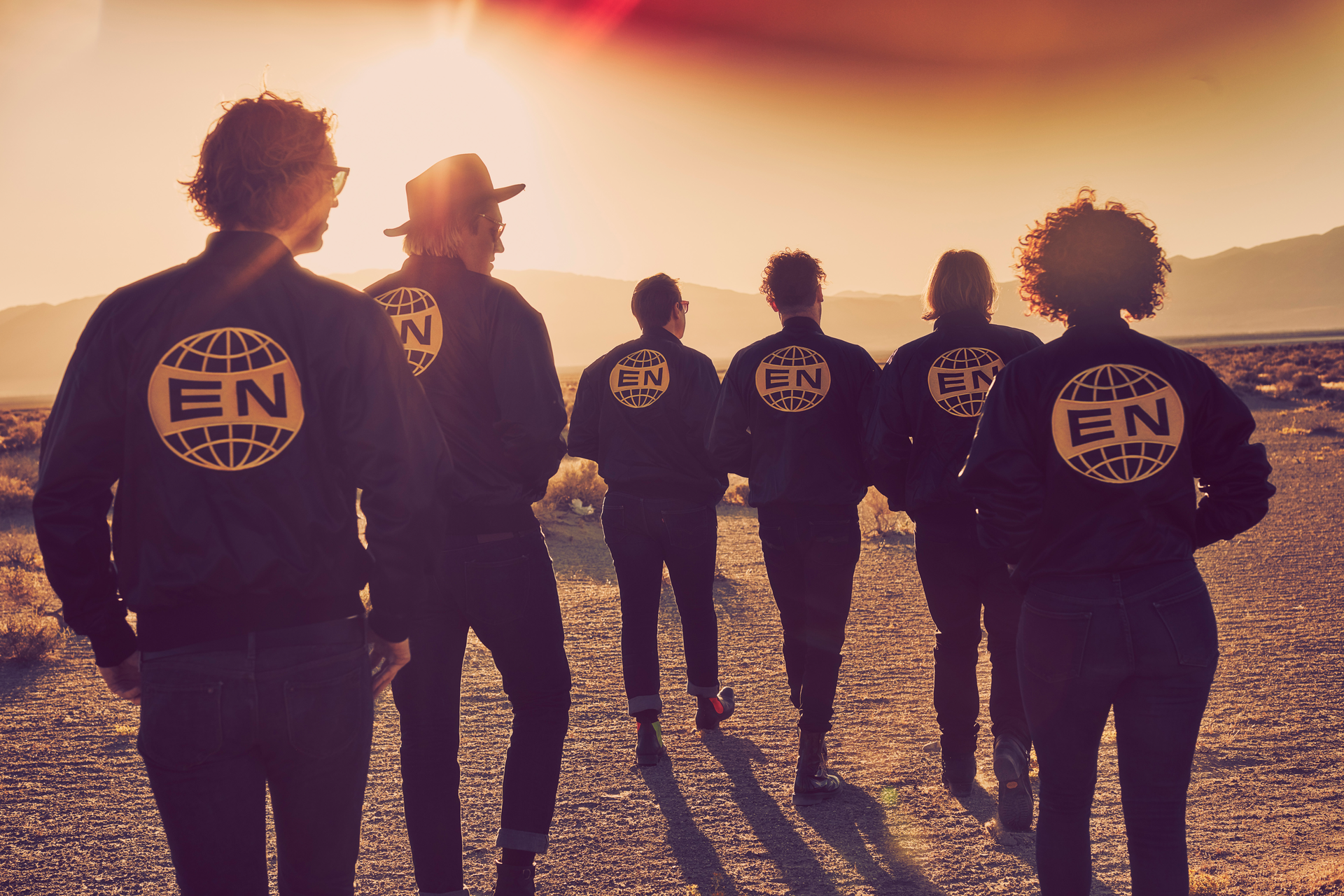 Remember way back in the mid-aughts when circumstances were ripe for indie bands to reach levels of mainstream success typically reserved for more conventional pop artists on major labels? Think New York City with its surging scene of rock revival, or countless other artists plucked from obscurity and given a prime scene to soundtrack on "The O.C." Though it's only been a decade, that landscape seems generations removed, with Napster a distant memory and rock radio itself nearly as foreign in an era when streaming services now play a large role in chart success.
"The whole concept of playlists is something I had to educate myself on a bit," admits Arcade Fire bassist, guitarist and occasional keyboard player Tim Kingsbury.
So let's rewind a little bit to a time before exclusive streams and photo filters. Amid this time of upheaval emerged a Canadian band whose heartfelt anthems were more suited for opening slots on U2 tours than the Montreal house shows from which they rose. With soaring choruses and a critical yet endearing attitude toward growing up and facing the truly dispiriting aspects of human existence, Arcade Fire came to bridge the divide between rebellious art school kids and a larger populace looking for an excuse to toss back some beers at the Corporate Sponsored Arena of Suspended Disbelief. The group's 2010 album The Suburbs, which won the Grammy for Album of the Year in 2011, cemented this crossover and came at the cusp of a turning point, one in which pleas to show children "some beauty before all this damage is done," were being unwittingly replaced by #vibes and #feels. That's not to say Arcade Fire itself wasn't the only one changing. As audiences have grown increasingly absorbed with documenting a live show on their phone instead of watching it with their own eyes, and notifying friends of their fun by checking in at the function, there's also grown a serious disengagement with the type of critical messages our rock stars Arcade Fire in particular are capable of belting.





Arcade Fire's latest album, Everything Now, complete with the disco rhythms of the album's title track, and observations on the digital age's overload of infinite content in "Creature Comforts" and "Electric Blue" arrives as 2017's natural answer to the equally danceable but more concerned Reflektor.
With a publicity campaign that satirized consumer culture and branding at one point, their social media was taken over by a rep from Everything Now, a faux global media agency, and fake products tied to song titles were created and marketed out of thin air it seemed that the band was taking yet another step away from the earnestness and self-seriousness for which it had come to be known. Or, the group was just trying to have some fun with it. "The campaign we did before the record came out, it was kind of greeted a lot more heavily than I expected," says Kingsbury. "I think we're always a little bit shocked at how seriously people take us. We're just a rock band.?۝
Though incredibly understated, Kingsbury's remark emphasizes the fact that much of what still remains of rock stardom rests on the shoulders of a particular few. The band took a full dip into major label territory with the release of Everything Now, as have a number of their peers of late, including Grizzly Bear, LCD Soundsystem and the War On Drugs. For the bulk of the group's career, Arcade Fire has been distributed overseas by a major label and stateside by indie powerhouse Merge. Everything Now arrived July 28 via Columbia / Sony Music. "The idea was that if there was one company dealing with it all, that it would be a much more cohesive effort," says Kingsbury "That was kind of our main idea, to experiment with this," he continues, "and literally every time you put out a record it's an experiment.?۝
Arcade Fire continues to navigate the current industrial climate as best it can while new trends and shifts are still taking place. As YouTube and streaming services like Spotify and Tidal have become the dominant outlets for music discovery and consumption, Billboard's charts have begun factoring those plays into their standings. "It's changed so much even between when we put out Reflektor and this record," Kingsbury says.
Making music in 2017 is a tumultuous and uncertain business. While it's much harder for a band that grew up on Funeral or Neon Bible to reach the same level of success that permeated just 10 or 15 years ago, it remains enduringly true that success isn't as easily quantifiable as clicks and streams. However one might judge the tone of Everything Now, that earnest sentiment rings just as true for Arcade Fire now as it did in the group's earliest days. "As an artist, the only thing you really have control over is the quality of your work," Kingsbury says. "Just make something that you're really, really proud of. If you're planning your career based around the business side of it, then you're already making a mistake. It's best to just focus on creating something that you feel the world needs."
Arcade Fire plays Infinite Energy Center in Duluth Thurs., Sept. 21. With Wolf Parade. $31-$66. 7:30 p.m. 6400 Sugarloaf Parkway. 770-813-7500. www.infiniteenergycenter.com.