Broken Social Scene, friends till the end
The longstanding Canadian outfit maintains optimism with 'Hug of Thunder'
Tuesday September 19, 2017 05:25 pm EDT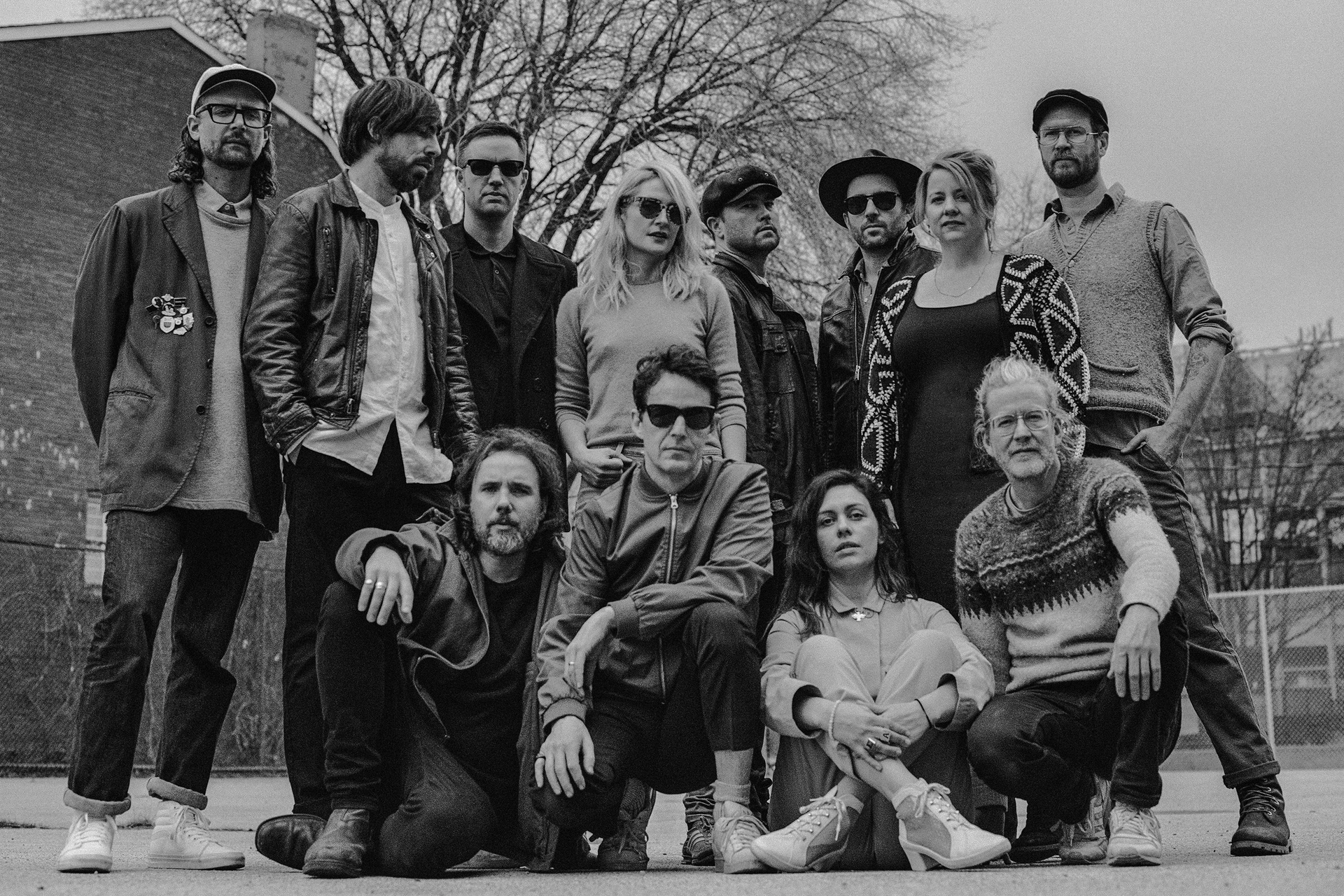 Maintaining friendships can be hard, grueling work. As people get older, divergent responsibilities, goals and life trajectories rip apart personal foundations that once seemed indomitable. For a band like Broken Social Scene that has maintained an 18-person lineup for 15 years, maintaining friendships isn't only hard work, it's survival. "The company line we tow is that it's friendship first," says founding member Brendan Canning. "If it wasn't friendship first, we'd be doomed.?۝
The Canadian supergroup recently celebrated an impressive milestone following the release of its fifth record, the fittingly-named Hug of Thunder. The fact that a band featuring an abundance of talented members with robust solo careers found the time to create a record is staggering. What's even more remarkable is that Hug of Thunder maintains the high level of quality that Broken Social Scene has preserved throughout its career.





From the first grandiose chorus on single "Halfway Home," it's obvious the band's penchant for maximalist, celebratory anthems hasn't budged since 2010's Forgiveness Rock Record. The song somehow manages to balance the competing chaos of shimmering guitars, dense vocals dovetailing in and out of each other, arena-ready drums and thick horn arrangements.
Every song on the record brims with an earnest optimism and teenage-like exuberance that belies the age of its composers.
"I think at our cores, we're all optimistic people," Canning says. "That's why the music sounds the way it does. Our spirits haven't been squashed because of years of pain.?۝
Huge anthems and uplifting choruses weren't always staples of Broken Social Scene's sonic palette. Initially, ambiance, space and intimacy formed the bedrock of the group's sound on its first record Feel Good Lost. Composed primarily by Canning and songwriter and co-founder Kevin Drew, the album jumpstarts the band's fascinating trajectory from twitchy, post-rock experimentation to pure pop bliss.
"The big rock songs are really fun to play live, more so than the ambient songs because they're really quiet and reserved," Canning says. "Feel Good Lost was a really good leap-off point for us and when we started I didn't imagine we would make albums like You Forgot It In People, but that's just how the band evolved.?۝
The 18-member lineup first crystallized as organically as any friend group. Some members knew each other from high school, others through playing with friends' bands and eventually enough musical and personal links began forming where playing together as one entity just made sense. However, Canning is quick to point out how messy and convoluted the songwriting process can become when sorting through 18 different creative visions.
He likens the process to a sort of micro-democracy, where the band meets as a whole and in private configurations to decide on the countless nuances of composing. Keeping the peace in an environment with such an abundance of creative input requires a specific set of strategies that have become the glue keeping Broken Social Scene from dissolving into anarchy.
"If you don't have patience then it's going to be insufferable and you're going to behave insufferably because you're going to annoy the shit out of everyone," he says. "You can never stop learning how to be patient because there's so many different things that come up that it makes you feel like ???oh my god I want to fucking murder someone.'?۝
If Hug of Thunder is a testament to anything, it's not necessarily the technical showmanship of its composers although they have it in spades. It's a testament to the spoils of enduring friendship, and the rewards that await those who work tirelessly to keep human connection alive, and those on the outside who are lucky enough to hear its musical manifestations.
With Frightened Rabbit and the Belle Game. $29-$41. 7 p.m. Fri., Sept. 22. The Tabernacle. 152 Luckie St. 404-659-9022. www.tabernacleatl.com.