George Christian Pettis comes home
Crisis and country music add gravitas to 'Tallasassy'
Friday August 25, 2017 05:17 pm EDT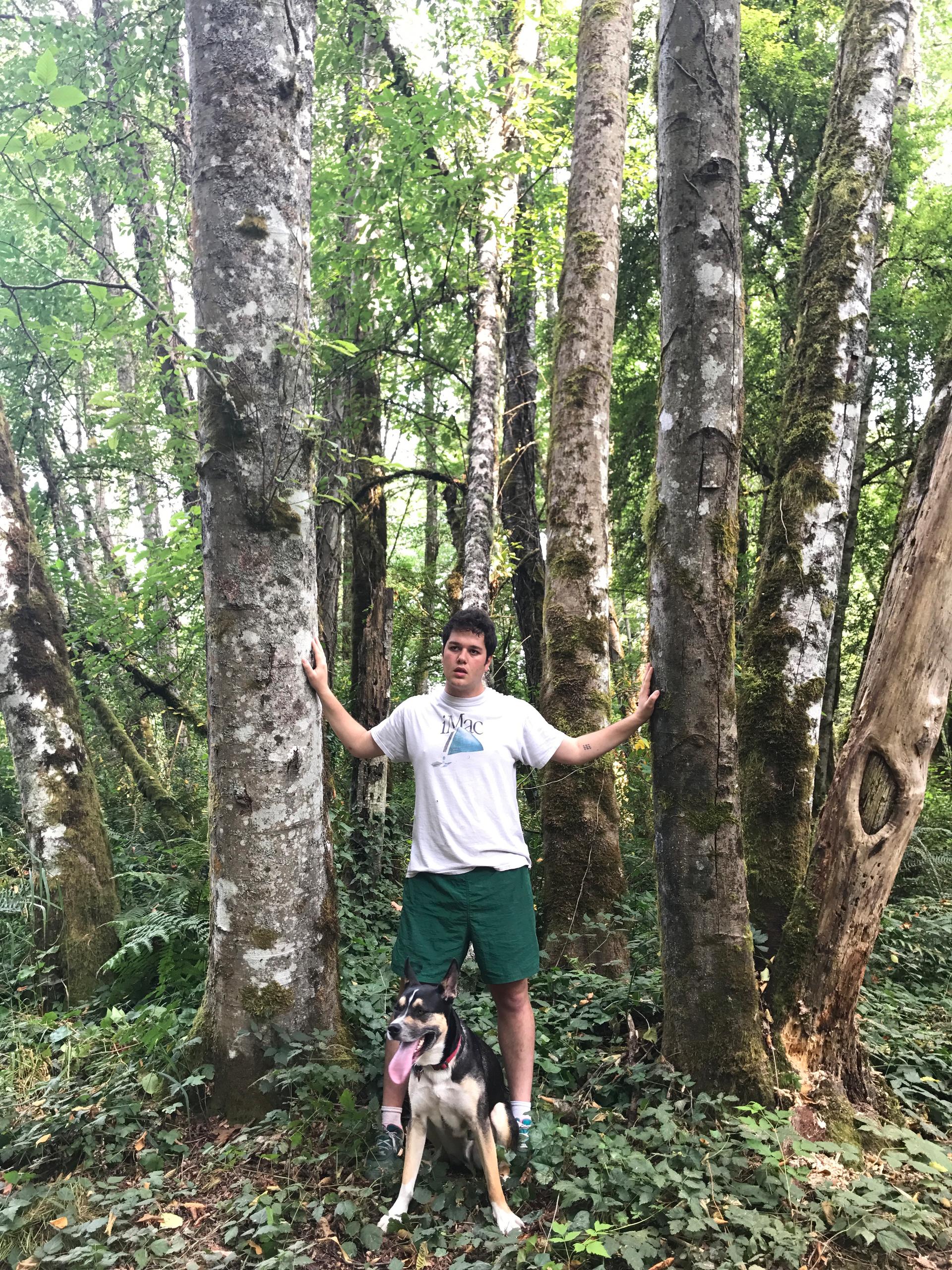 It's been over a year since Decatur native George Pettis ventured west with folk group
100 Watt Horse
, leaving behind Atlanta's city trappings for the rolling arts epicenter of Olympia, Washington. And while the relocation pits Pettis some 2,500 miles away from his old home, the quirky college town and state capital seem like a natural fit for the animated songwriter.
"Olympia has been wild," Pettis says. "It's a different planet out here for sure," he goes on to say, noting how wet and excruciatingly cold winters can be before "the flowers and trees suddenly explode with color and absolutely everything is blooming around you and Mount. Rainer becomes visible again and life is good.?۝
Prior to saying goodbye to Atlanta, Pettis and bandmate Anna Jeter released It May Very Well Do, a 15-minute recording containing various movements, sounds and themes that falls somewhere between a single song and an EP. It's an exciting addition to the band's catalog, capitalizing on its playful persona while advancing into more experimental songwriting territories.
The group has certainly been busy since then, revising its lineup with local Washingtonians, touring, and writing and recording the Live at Heavy Meadows album, which arrived in July. Given all that excitement, though, and the peculiar way vast distances catalyze forgetfulness, Pettis' own debut album of solo recordings managed to fly somewhat under the radar.
Recorded with Atlanta engineer Graham Tavel and released quietly this past December under his full name, George Christian Pettis, Tallasassy finds the songwriter taking the folk leanings of 100 Watt Horse and Wowser Bowser's warbled synths a little further while also exploring more traditional country fare. The new influences, Pettis says, are attributable to his older brother, Rayvon, whom Pettis lived with in the midst of a "crisis of faith.?۝
"Two autumns ago I hopped into my friend's car in Olympia, Washington, and spontaneously moved back across the country, ending up in Nashville, Tennessee," Pettis says. "Over the next seven months Rayvon took me in and I paid my rent doing all the homework he assigned listening to classic country.?۝
Country music had been a point of contention between the brothers, and as Pettis puts it, "I guess it took being down and out in Nashville myself to finally put my mind in the right place to really receive what Willie and Waylon were on about with all those sad love songs.?۝


Tallasassy + the Heavy Meadow demos by George Christian Pettis

Sure, there's melancholy, loneliness and ruminations on death a'plenty across Tallasassy. But a like "Millionth Snow," church organ instrumental "D.T.F.C.," and the banjo and violin led "Atlanimals" with a chorus that name checks Pettis' Georgia roots maintain a light wistfulness that's better suited for front porch rockin' than closing time at the nearest watering hole.
As Pettis returns to Atlanta, touring with fellow country crooner and Atlantan Moses Nesh for "The Old Crow Meta Shit Show," he brings with him these traces of places that have formed both Tallasassy and the musician he is today: Atlanta's up and comer, the Olympian transplant, and the "changed man" of Nashville. It's difficult to contextualize the personal transformations in an individual from a few thousand miles away, but up close and personal it's easier to see how everything is blooming and life is good.
George Christian Pettis plays the Earl on Thurs., Aug. 31. With Casey Hood, Moses Nesh and Madeline Adams (of Flamingo Shadow). $8. 8:30 p.m. 488 Flat Shoals Ave. S.E. 404-522-3950. www.badearl.com.