Ibeyi play Variety Playhouse Oct. 30
Lisa-Kaind̩ D
Thursday October 19, 2017 02:36 pm EDT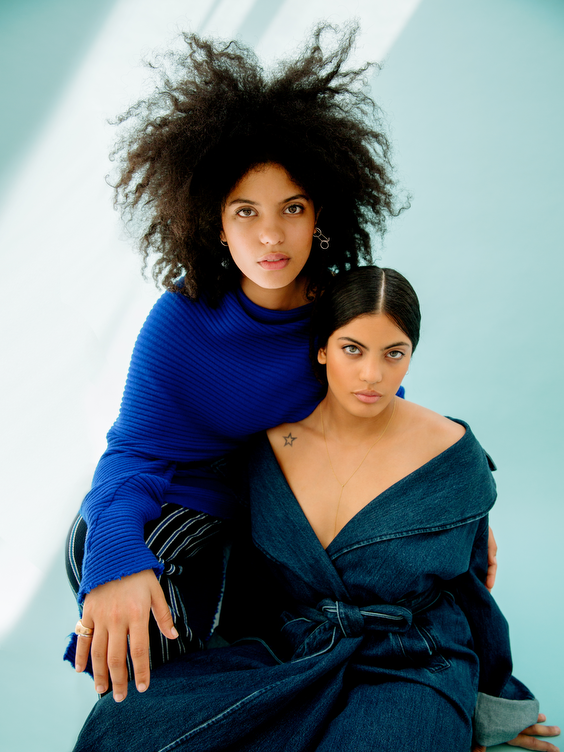 In 2015, Ibeyi penned their self-titled debut as a tribute to the duo's father, renowned Cuban percussionist Anga D?_az. Understanding the nuanced rhythmic play of his congos and timbales is crucial to grasping the musical legacy that twin sisters Lisa-Kaind̩ D?_az and Naomi D?_az honor with their music. Ibeyi crafts idiosyncratic pop music that represents the wide scope of influences inherent in their background and personal tastes. On "Deathless,' the lead single from the forthcoming album Ash, Ibeyi evokes Bj̦rk's soaring vocals, Solange's vulnerable soul, and the rich clatter of Anga's Afro-Cuban percussion all in less than four minutes. The Song provides a perfect snapshot of how the sisters artfully play with the past, present, and future, as they capture their unique musical lineage, and transform it into something entirely new.
With theMIND. $22-$26. 7 p.m. Mon., Oct. 30. Variety Playhouse, 1099 Euclid Ave. NE. 404-524-7354. www.variety-playhouse.com.
More By This Writer
Adam Babar builds artistic collaboration out of a decaying space
Thursday June 18, 2015 04:00 am EDT
Big Boy Baller Club takes 'fun rock' to 11
Tuesday April 1, 2014 04:00 am EDT
Ott, Tycho, and Big Gigantic speak their craft
Tuesday April 22, 2014 04:00 am EDT
Friday March 25, 2016 10:41 am EDT
Local songwriters Bennett Kane and Jamison Murphy debut a new live band this Saturday at the Sewing Room. |
more...
Saturday June 13, 2015 04:24 pm EDT
A visual recap of Fri., June 12 at Bonnaroo. |
more...
Search for more by Paul DeMerritt