Mass Destruction Metal Fest takes over the Loft Nov. 3-4
Macabre, Demoncy, Profanatica, and more lay waste to Midtown this weekend
Wednesday November 1, 2017 03:16 pm EDT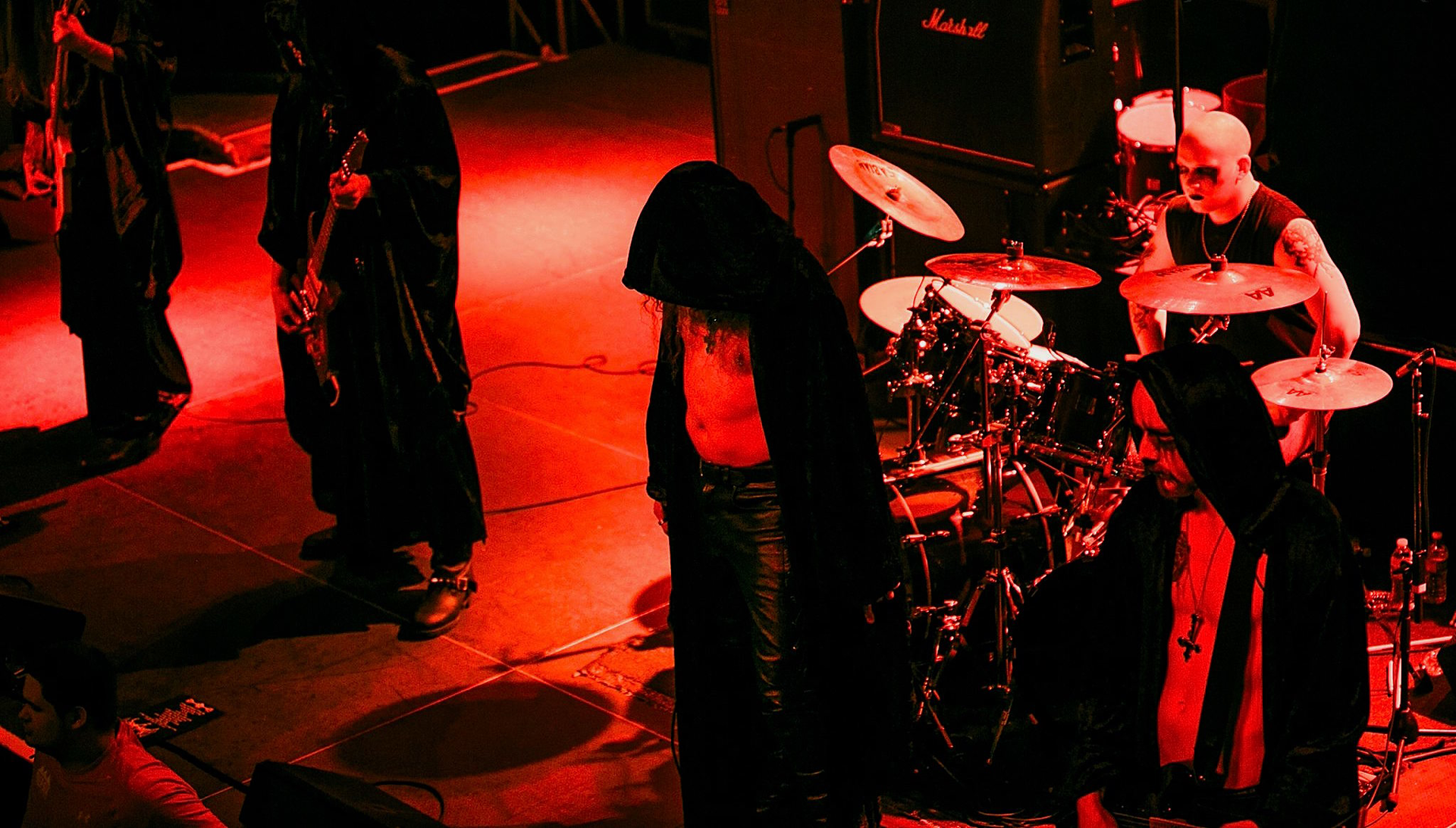 The Southeast's most twisted metal festival takes place this Friday and Saturday nights at the Loft.
The inaugural Mass Destruction Metal Festival 2017 puts extreme metal on blast as a lineup featuring performances by death and black metal bands Profanatica, Acheron, Tombstalker, Brutality, Abazagorath, Emablmer, and more satiates the bloodlust for those who seek faster, more violent, and aggressive shredding, blast beats, and heresy that moves at break-neck speeds.

Macabre headlines Fri., Nov. 3. Demoncy headlines Sat., Nov. 4. Bring ear plugs, slather on the corpse paint, and say your prayers to the old gods of darkness and ear-splitting decibels.
Mass Destruction Metal Festival 2017. $75-$85 (two-day tickets). $45-$50 (single day tickets). 5 p.m. (doors) each night. 1374 West Peachtree St. 404-885-1365. www.centerstage-atlanta.com.
More By This Writer
The Nashville-based grunge outfit gets personal with its second album
Wednesday December 13, 2017 08:50 am EST


The thought of an angsty, '90s-inspired grunge album in 2017 seems cringeworthy, but Bully's second LP, Losing, shatters any preconceived notion about the current state of the genre.
Frontwoman Alicia Bognanno isn't afraid to belt out exactly how she feels, executing the voice and emotion that everyone feels deep-down, but doesn't have the courage to put on display.
In "Feel the...
|
more...
The Memphis underground rap legend pays a visit to Atlanta
Thursday October 26, 2017 04:26 pm EDT
Macabre, Demoncy, Profanatica, and more lay waste to Midtown this weekend
Wednesday November 1, 2017 03:16 pm EDT
Ex Man Up, Yancey members start new group to make people happy
Thursday October 12, 2017 08:23 pm EDT
Search for more by Spencer Korchan