Rock promoters Alex Cooley and Peter Conlon get their own highway
The Georgia music legends are now immortalized by a stretch of road near the Byron Raceway
Tuesday December 19, 2017 06:43 pm EST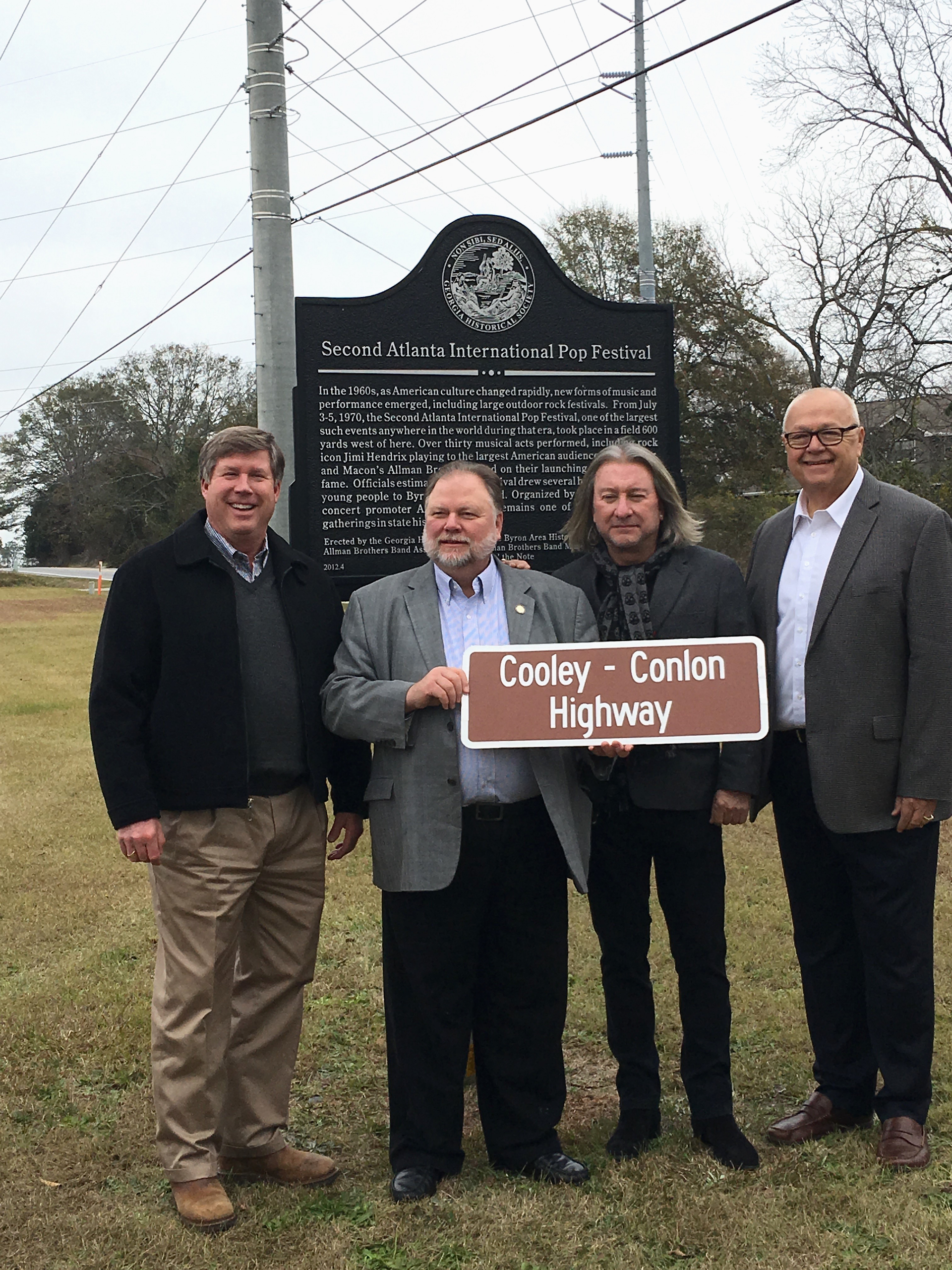 On Dec. 15, a stretch of highway 341 in Peach County, Georgia, was renamed the Cooley-Conlon Highway, after promoters Alex Cooley and Peter Conlon.
Cooley, who died at his home in Ponte Vedra Beach, Florida, on Dec. 1, 2015, at the age of 76, was best known as the man who brought rock music to Atlanta. As a promoter, his place in the history of music throughout the Southeast cannot be overstated. Peter Conlon (second from right in the photo above) is Cooley's former business partner. In 1982, they co-founded Concert/Southern Promotions. In 1994, they launched the first Music Midtown Festival, which has since drawn as many as 300,000 attendees. Conlon currently serves as president of Live Nation's Atlanta regional office.
The above photo was taken at the site where Cooley's second Atlanta Pop Festival was held near Byron, Georgia, July 3-5, 1970. The festival, which is often called the Woodstock of the South, featured performances by Captain Beefheart & His Magic Band, the Allman Brothers Band, Jimi Hendrix, and more.
The Dec. 15 date for renaming the highway was chosen as it would have been Cooley's 78th birthday. Pictured above is Rep Robert Dickey (from left), State Sen. Jeff Mullis, Conlon, and Peach County Chairman Martin Moseley (right).