Shouldies: Embracing relatability
Ex Man Up, Yancey members start new group to make people happy
Thursday October 12, 2017 08:23 pm EDT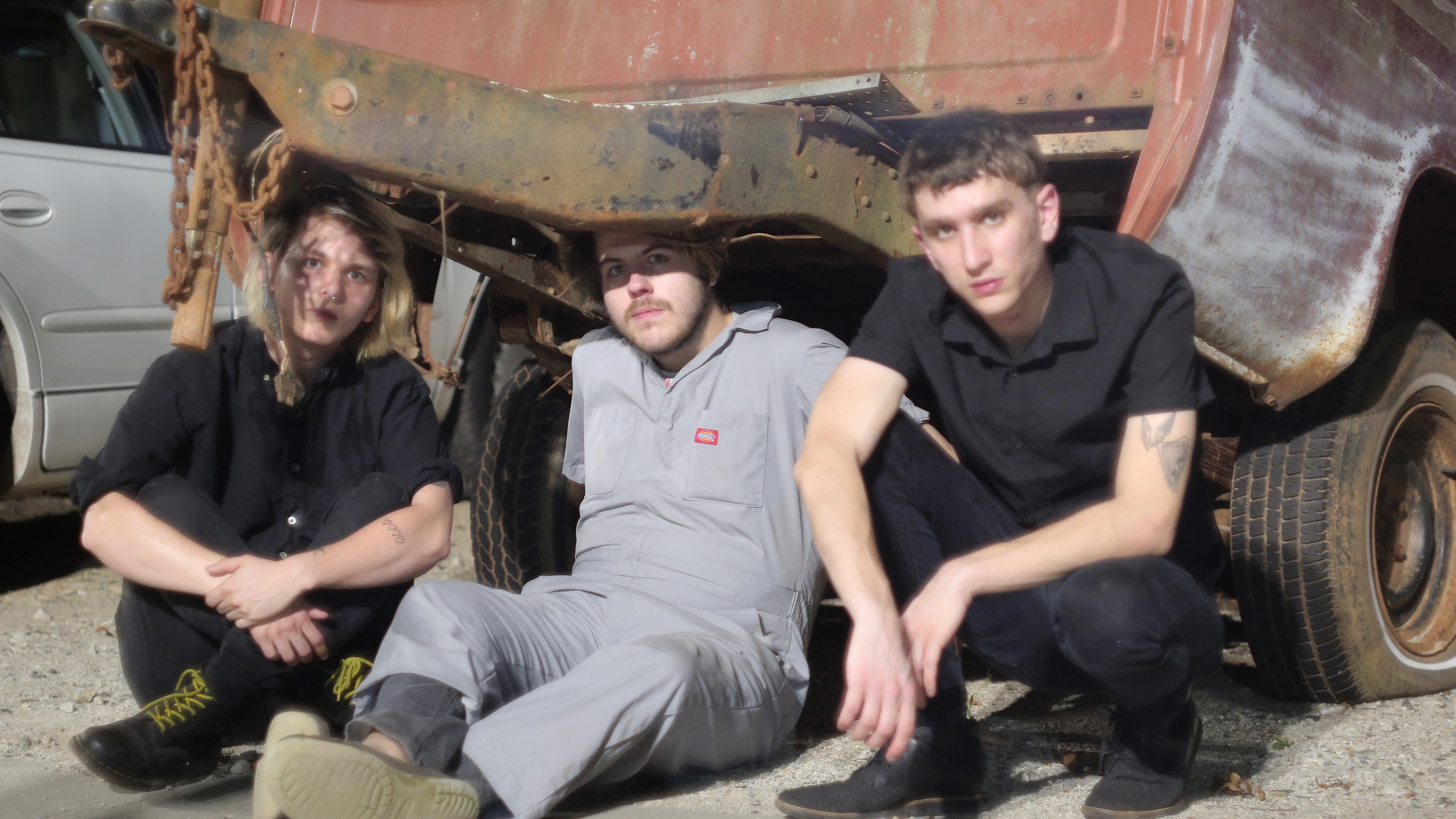 Shouldies? Promoters describe the group as simply ex-Man up, Yancey, but who are they really? Having no internet presence, no music available as of press time, and only three shows under their belt, this new band is still a mystery.
Shouldies is an electronic-based, pop trio featuring singer and guitarist Yancey Ballard (Man up, Yancey), guitarist and synth player John Pierce (Man up, Yancey; Post Hunk) and drum machine and synth player Daniel Eberlein. The group came onto the Atlanta scene at Irrelevant Music Festival in July 2017. Man up, Yancey was booked to play the festival, but broke up shortly after the lineup was announced. Instead of using their slot at the festival as a grand exit for Man up, Yancey, it became Shouldies first show: "We were at a point with Man up, Yancey where we just didn't want to play,' Ballard says. "We could have done a whole big last show, but that's not us, what's the point??۝
Their name came about simply from Ballard and Pierce mis-hearing the word "shoulders' as "shouldies' in various different songs. Although they had a pool of several other names for the band, Shouldies stuck with them, and was validated by an impulse-purchase of the domain name.
With Ballard and Pierce coming primarily from indie/punk rock backgrounds, and Eberlein with a background in improvised noise, a project focused on pop-structured music seems unlikely, but the idea for Shouldies was born from a desire for one main thing: relatability. Eberlein explains that they don't see value in music that's created to just sound mysterious, rather than embracing relatability. "We just wanna make songs that you can dance to, and with lyrics that are really meaningful, like something that gets stuck in your head,' he says. "It feels way more powerful than making some art statement that's supposed to be vague??_ People want to relate to music and dance and be happy.?۝
The group's personal influences reflect this yearning for relatability. While expressing a love for all genres, a wonderment for pop and electronic music is apparent, with an unlikely set of influences ranging from Mariah Carey and Tina Turner, to Kraftwerk and Suicide. Elements from these influences shine through in their sound, as well as the way they perform. Ballard is proud of his personal taste, claiming, "I listen to all this stuff that people would call shitty pop music, but it has so much more resonance, and more meaning than generic rock.'
Ballard's voice dropping also contributed greatly to their shift in genre. Ballard, who is transmasculine, is undergoing hormone therapy with testosterone. He didn't think his voice was working with Man up, Yancey anymore, but is better-suited for the sound the group is cultivating now. "I man'd up, literally,' Ballard says.
Simplifying the way they play music is important to their direction with the band as well, viewing proficiency with an instrument as subjacent to creativity. "It's more challenging to be creative with limitations,' Eberlein says. "Instead of just being like ???look what we can do,' we deliberately choose to filter it all out and choose the best things.'
As a result, each member had to make certain sacrifices to the way they've grown accustomed to playing, consciously refraining from ripping into guitar solos or making overly-intricate beats.
Shouldies seems set on their sound for now, but the future is unwritten. Pierce believes the group's sound developed naturally, and is constantly evolving, "This band has a big factor where we don't really say much to each other, we just play, and we know where we're going to go,' he says. "It's really nice. That's the cool thing about this band, we have a structure, but sometimes we go off of it.?۝
Although a mystery so far, Shouldies won't be for long. The band plans on going full-force, but without jumping into new ground prematurely. Shouldies take their time to do things the right way. Their internet presence will only come about when they have content to put out; they don't just want a careless Facebook page without any pictures or music. Their focus, for now, lies on releasing a single, working on an album, an upcoming tour with Nihilist Cheerleader, and playing as many shows as possible in and around Atlanta.
Shouldies play 529 on Mon., Oct. 30. With Low Valley, Uniq, Agyn, and DJ Mannequin Lover. $5-$7 suggested donations. 9 p.m. 529 Flat Shoals Ave. 404-228-6769. www.529atlanta.com.