SONG PREMIERE: Sash the Bash, 'I Don't Like You'
The Midnight Larks singer and guitarist sheds her demons
Sunday July 30, 2017 02:57 pm EDT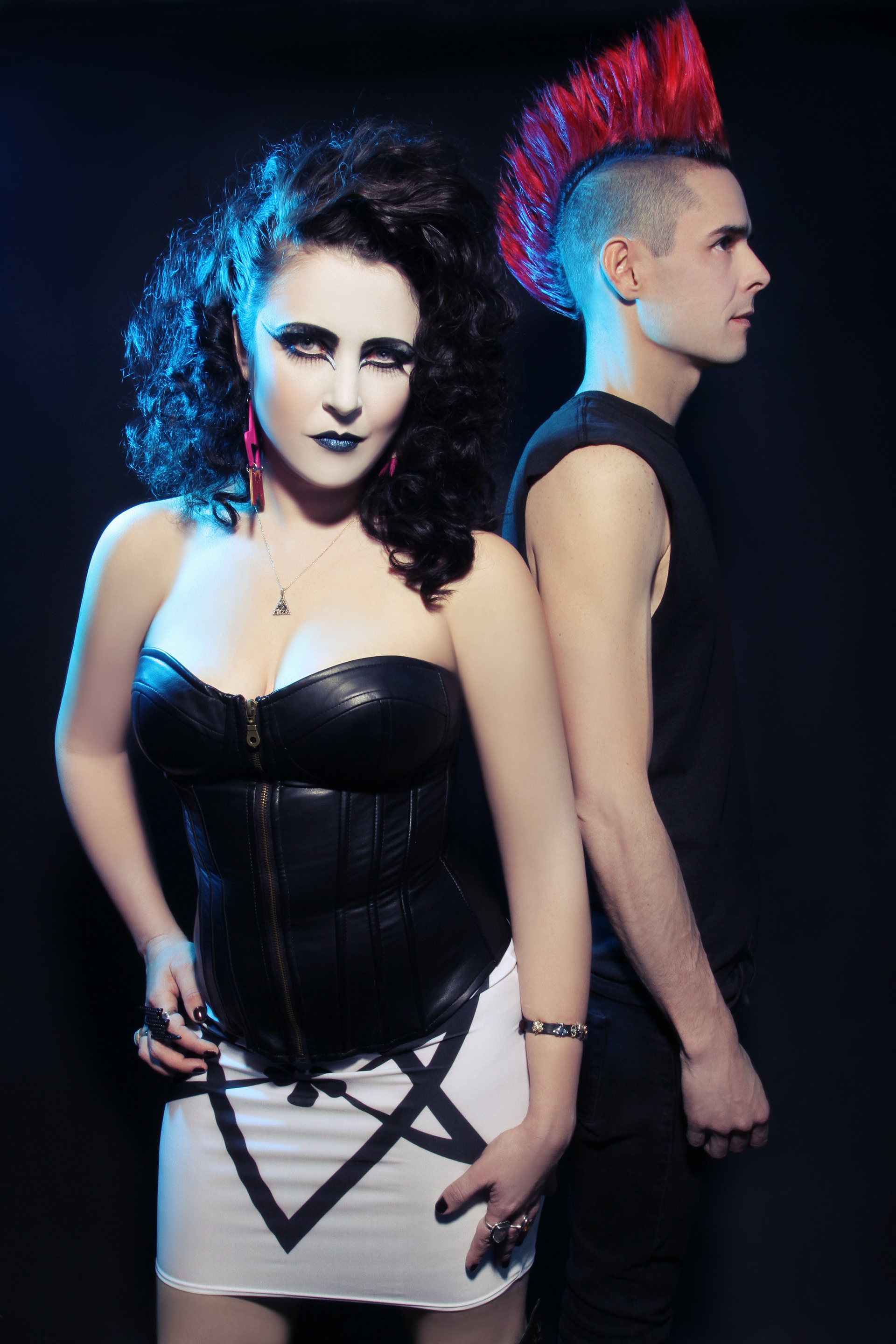 Sasha Vallely of Midnight Larks has been hard at work lately, building a name for her solo stage persona Sash the Bash. Her latest song, "I Don't Like You," is an anthem of sorts that offers a glimpse at what she has in store with her forthcoming album. It also cements into place the project's sneering glam-punk motif with an antagonistic little ditty.
Sash the Bash brings about a stark change in direction from her more stoic, psychedelic songwriting and stage presence singing and playing guitar with Midnight Larks, and it's a complete 180 from her typically calm and conversational demeanor when talking face-to-face. "Yeah, it is sort of an alter ego for me," Vallely says. "I find that channeling anger and the teenage angst I still have left into writing and playing music is a way to get rid of all my demons."
"I Don't Like You," she adds, is pointed at pretty much anyone in life who gets on her nerves. At 39 years old, Vallely feels more confident than ever in who she is and what she wants from life. "For a long, long time I have always been told what I should look like, how I should act, what I should wear and how I should think," she says. "But I've reached an age where I just don't care about any of that. If you can't accept me for who I am it doesn't matter. I don't like you either."
The audio for this live take of "I Don't Like You" was recorded and mixed by Endre Tomaschek at Spinning Whale Studios in Charleston, South Carolina. The video features live footage from performances filmed during shows at Smith's Olde Bar and the Earl, shot and edited by Video Rahim and Michelle X Star. Vallely sets down her trademark double neck Gretsch to thrash about wielding a Telecaster as drummer Tony 2 Skulls guides the beat. Live, the noise, searing feedback and head-banging performance underscore the song's stripped-down and unrestrained drive of rock 'n' roll abandon.
I Don't Like You by Sash The Bash
Over the weekend of Sept. 22-24, Sash the Bash is heading to Joshua Tree to play the Desert Stars Festival where the duo will join a lineup featuring performances by Psychic TV, the Raveonettes, and Vallely's former band Spindrift. In the meantime, press play on the video below.








Sash the Bash plays the Masquerade (Hell) with Crobot, Royal Thunder, Old Thrones and the Dirty Magazines. $13. 7 p.m. (doors). 75 MLK Jr Drive SW 404-577-8178. www.masq.com.