Southern Surf StompFest captures Southeast surf music at its finest
Festival founder Chad Shivers brings grit, community and a DIY spirit to Avondale Estates and beyond
Friday September 15, 2017 10:03 pm EDT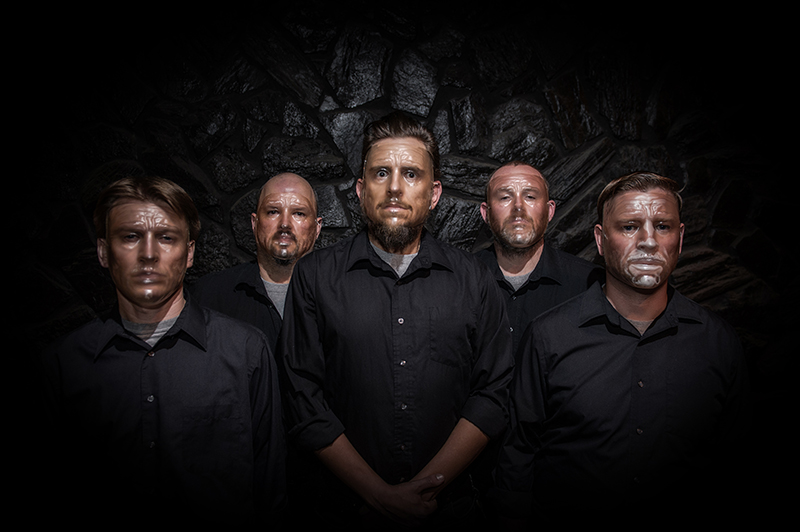 Festival season has descended upon Atlanta. While dozens of gatherings are strewn across the city on any given weekend, few pack as much spirit, focus and DIY grit as Southern Surf Stompfest. As an extension of Chad Shivers's (generally) monthly Southern Surf Stomps at Kavarna in Oakhurst and across Atlanta proper, the festival distills the regional surf scene into a day-long event at Little Tree Art Studios in Avondale Estates with bands, vendors and a tiki bar. Fall might be here, but there's technically still a few days of summer left. In other words, surf music and a surf music festival still makes total sense.
CL last spoke with Shivers over two years ago, before the first Stompfest took place, so it's time to catch up and talk about how his festival taps into Atlanta's longstanding love affair with surf music, and where the festival is headed in the future.
The last time we checked in, it was about two and a half years ago. You'd been doing your monthly Surf Stomps for about a year and were planning the first Stompfest. How has Southern Surf Stomp progressed since then?


Hopefully I won't bring down the room too much on this first one. I feel like I went really hard for about three years and it was unsustainable. That, along with spending too much time away from my family, has led me to slow down a bit. We're no longer doing the monthly shows, but really just whenever it feels right or a band wants to come to town. However, it has freed me up to pursue different types of shows at other venues and focus much more on the yearly festival.
This is the third year you've done the Southern Surf Stompfest. It seems like the festival grows a little every year. How is this different than the last two Stompfests?
Yeah, it has grown quite a bit! I wouldn't say it's drastically different, but there's some subtle nuances. We've really made an effort to focus on the neighborhood of Avondale, preferring local vendors like Pallookaville, Taylor'd Bar-B-Q, and My Parent's Basement which will be serving Wild Heaven beer and tiki drinks which is also new for us featuring rum from Independent Distilling Co. We've got several more vendors than in previous years and even more activities for kids. In addition to the main event and pre-party at Trader Vic's the night before, we've also added a Sunday show in Kennesaw at the Burnt Hickory Brewery and a couple other surrounding events. We're starting to garner more of a reputation and a greater number of folks are traveling in for the weekend. I know of several people coming from South Florida, despite the devastation caused by hurricane Irma, Alabama, Tennessee, Ohio, Illinois, California, even Washington state!
How does the festival fit in with Atlanta's larger festival culture?
StompFest is unique in a lot of ways, the most obvious being that it's primarily a celebration of surf and instrumental music! We don't really have much in the way of support outside of our community or 'tribe' as so many lovingly refer to it so it's organized by a group of people who are just huge fans of the genre, very punk rock/DIY in that regard. There are several events like ours around the country, but I believe ours is only one of two which are free. Heck, even Little Tree seems to be a non-traditional venue.
You mentioned the punk and DIY nature of this festival, which connects to the surf community as a whole. Can you talk more about that?
Honestly, I believe it comes down to necessity. You really have to work your tail off to bring an audience to a surf show, especially nowadays. Our genre is so small and niche, not too many are even aware of its existence so that can be a tough sell to clubs and promoters. What you find however, is a small number regional bands who start working together towards putting on shows, festivals, and other events. With social media platforms like Facebook or the SurfGuitar101.com forums, these regional scenes can (and do) find each other, start collaborating, and before you know it there's a national or even global community.
What does holding the festival in Avondale Estates at Little Tree Art Studios bring to the festival? Do you get something there that you wouldn't get somewhere else?
First off, I'd just love to say how much I love Little Tree and how perfect it is for us. We have MUCH more freedom than we would elsewhere. Bob, the owner and manager of the property, basically gives us carte blanche of the place. Working with the city of Avondale has really been a pleasure as well they've got great people who want events like ours and MayHam festival to succeed. As an added bonus, it's a very low-key location with plenty of space, parking, and easy MARTA access.
Atlanta had a long but fractured history with surf music before the Southern Surf Stomp came along. There used to be the Clarkston Surf Fest and the side stage at the Drive-Invasion. Do you feel a connection with that history?
Oh, there's definitely a direct connection. I think I went to the first or second Drive-Invasion. I may have just been in high school at the time, and my friends Suellen Germani, Greg Germani and Scott Rogers, aka Rip Thrillby from legendary surf act the Penetrators, were the catalysts. I stepped away from the surf music scene for a while and going to the Clarkston Surf Fest is one of the things that brought me back in, seeing so many great acts and introducing me to so many people who are now like my family.
It looks like this year's lineup is even more diverse than last year. Can you talk some about the bands?
Of course! Our headliners, the Aqualads, have been playing together since 1996 and just might be the best traditional surf group in the world. Their last album Treasures has got to be one of the greatest of the past decade or more. On the other end of the spectrum, we've got a band like Genki Genki Panic, which is like if you threw surf in a blender along with Danny Elfman, the Melvins and Scooby Doo. We've got the melodic, fun and LOUD the Out of Limits from North Carolina, a bit of Tex-Mex flavor from Baton Rouge's Rondo Hatton, southern fried surf from the Reverburritos all the way from Arkansas, and returning locals the Mystery Men?, El Capitan, rhe Surge!, DJ Dusty Booze, and even some rockabilly from Caroline & the Ramblers.
Where do you see this heading in the future?
I just want to put on the best festival we can and introduce people to this genre I love so much. We've already been talking with some pretty big names for 2018, so fingers crossed there. Some other ideas that have been tossed around include a classic car show, pin-up contest, seminars, and maybe even an additional stage featuring non-surf acts, or 'turf' if you will. I'd also like to do a smaller festival, possibly in the spring, featuring all of the Atlanta and Athens surf groups.


Free. Noon till 10 p.m. Sat., Sept. 16. Little Tree Art Studios, 2834 Franklin St, Avondale Estates.