Brian Kemp protests USG Board of Regents stance on kneeling during national anthem
'Stand up, ya darn kids!'
Monday November 20, 2017 03:19 pm EST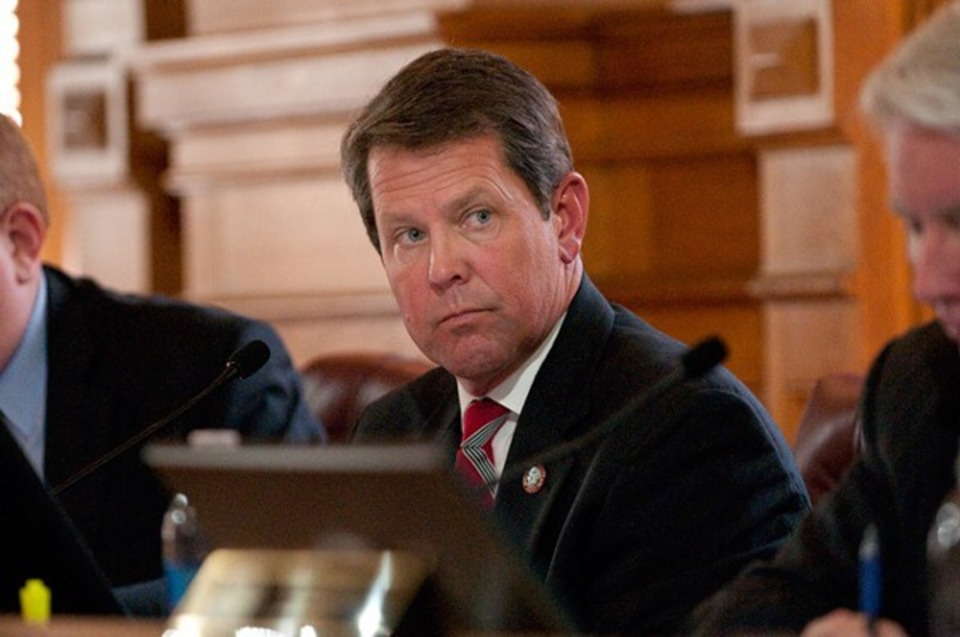 The University System of Georgia's Board of Regents says students who kneel during the national anthem at school sporting events are protected by the First Amendment.
'Meh,' says Secretary of State Brian Kemp.
In a statement penned by Kemp, a candidate for Georgia governor, he decries the higher education oversight arm's "opinion" of the trend, adding that it's "insulting" to military personnel to kneel during the anthem.
"Just because you have the right to protest, doesn't make it right," he wrote. "I support the First Amendment rights of all Georgians but wholeheartedly believe that kneeling during the singing of our National Anthem is insulting to the men and women who have fought and died to protect our freedom and way of life.
"As Georgia's next governor, I will always stand to express my gratitude to our active duty military, veterans, wounded warriors, and fallen heroes. I urge the Board of Regents, student athletes, and all hardworking Georgians to stand with me this weekend in honor of Veterans Day. It's simply the right thing to do."