Can a MARTA bus block the FCC from nixing net neutrality?
Eh, probably not, but it's worth a try, right?
Wednesday November 22, 2017 03:43 pm EST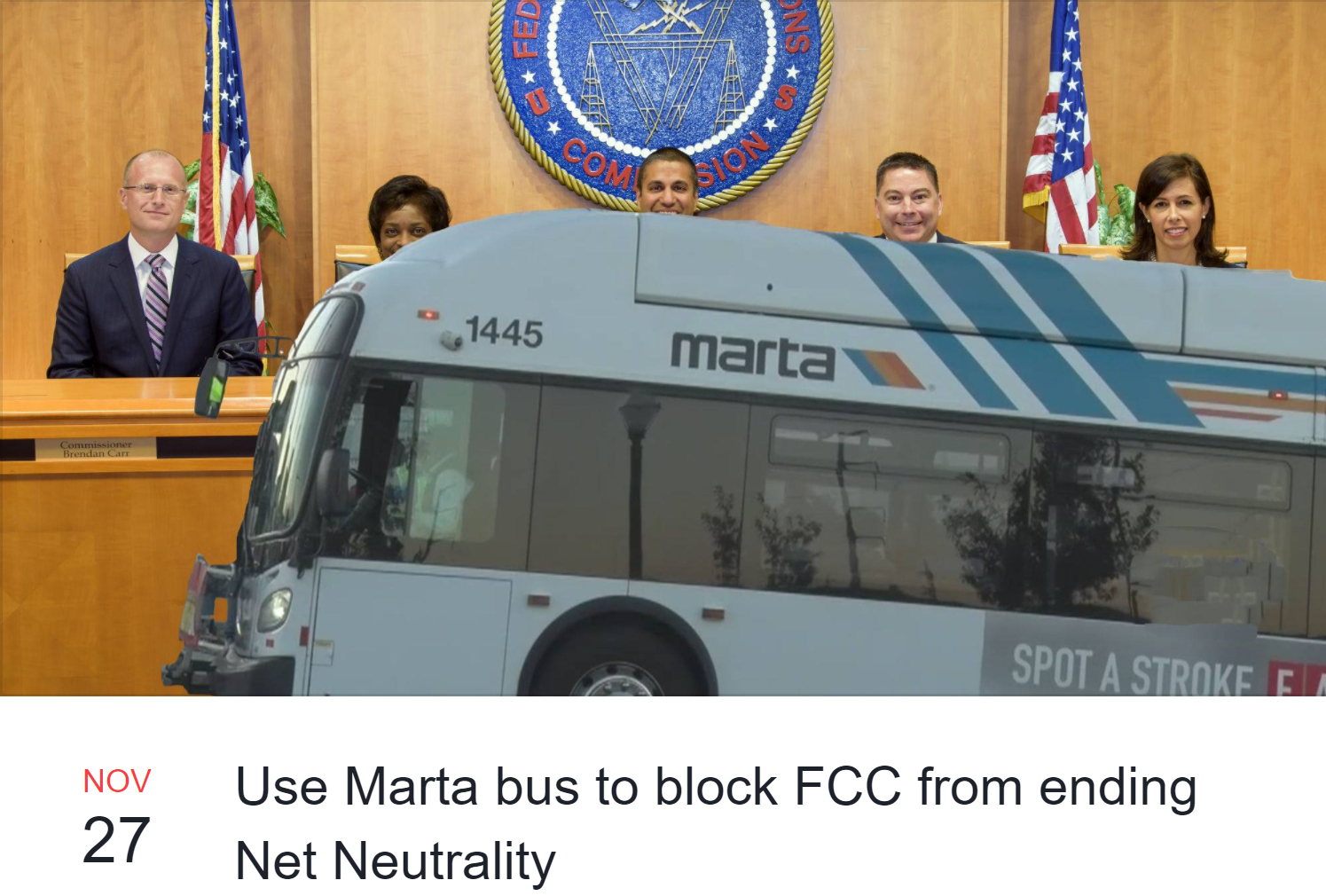 The Federal Communications Commission could soon skewer your web-browsing rights
, and some people are scrambling to maintain freedom to surf the net unencumbered by telecom giants.
Perhaps, in this dark time, we can look to an expert on blocking major implosions: MARTA, maybe?
Luckily, Facebook genius Armand Saramout has stepped up to the plate to help save us from the impending implosion of net neutrality. Somehow, between Nov. 27 and Nov. 30, hundreds of activists will amass to lodge a 15-ton MARTA bus between the FCC and their internet independence. Fingers crossed.