Neighborhood Eats: Chamblee
Andy Tan of the new Hopstix Brewpub shares his favorite local spots to eat and drink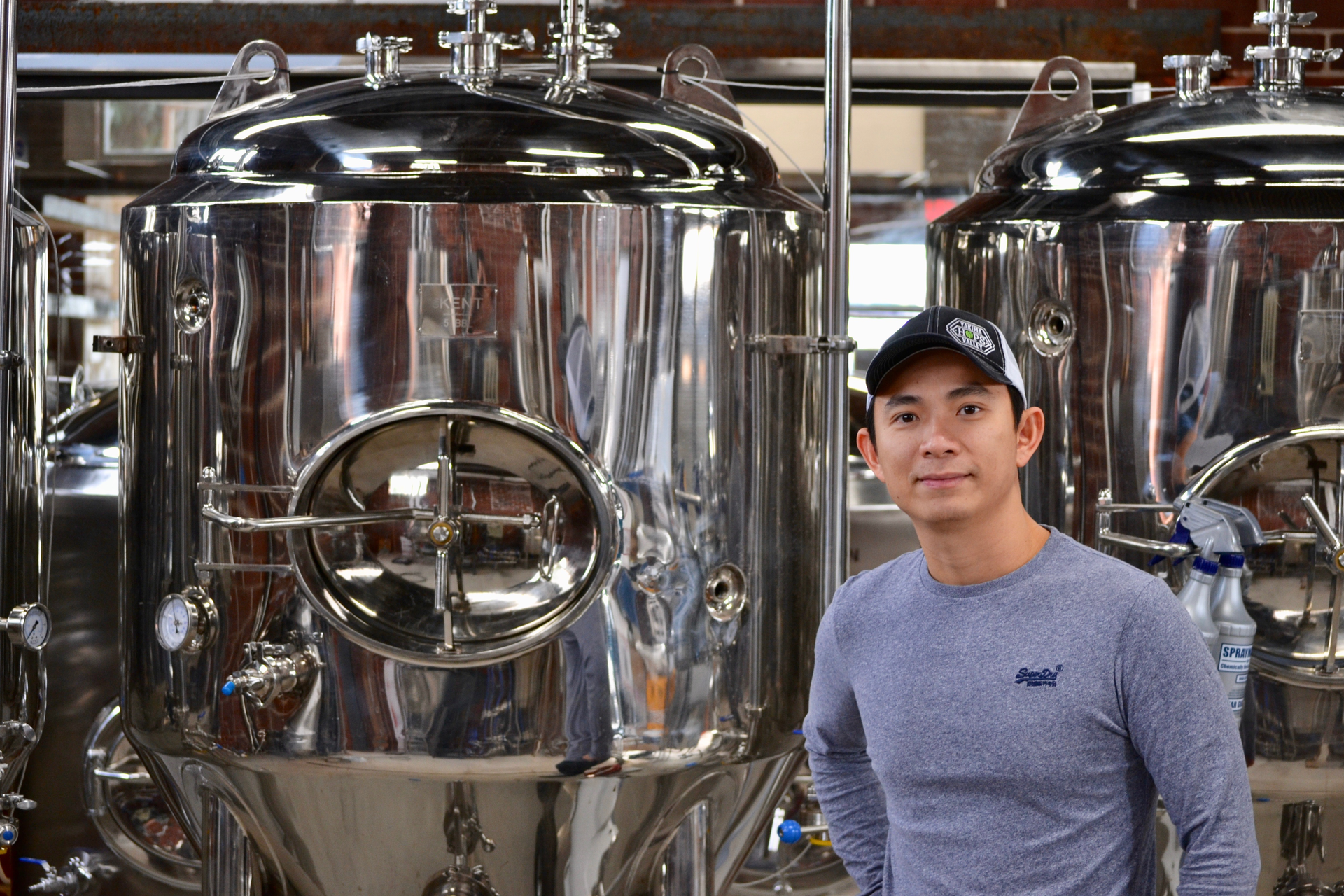 Chamblee has long been a destination for those seeking the incongruous combination of charming antiques, shiny new automobiles, and multicultural menus. The small city carves out a swath just inside the northeast perimeter that includes the myriad car dealerships of Peachtree Industrial and the prime-eating stretch of Buford Highway, between Plaza Fiesta and Asian Square. There's also PDK Airport and the CDC campus, but, really, we're here for the food.
Longtime resident Andy Tan just opened Chamblee's first brewpub, Hopstix, featuring a robata-centric Asian fusion menu and raw bar. The brewpub seems a fitting emblem of the new Chamblee — turning an old auto shop into a hip and beautiful new gathering spot for beer (and food) lovers of all stripes. Tan moved to the neighborhood back in 1997, and has witnessed the quickening pace of development over the past two decades. "Chamblee has seen so much change," he says. "I remember when I first came here, the food options were basically Asian Square and Buford Highway. It was pretty industrial, that was it. Now the whole area is really a melting pot of people."
At Hopstix (3404 Pierce Dr. N.E., 678-888-2306, www.hopstixbrewing.com), which celebrates its official grand opening on Sat., March 4, the home-brewer turned brewmaster is trying to marry the best of the local craft beer movement with inspirations from abroad. Look for Asian flavors and fruits to play a major role in the brewpub's selection of house beers — ten taps worth once the brewery is in full swing. Tan has also been watching some of the more experimental beers coming out of Japan, incorporating umami flavors like bonito and seaweed, and says visitors to the brewpub should keep their eyes open for such unusual flavor forays. "It's going to be fun," he says, "being the first beers brewed in Chamblee."
Here, Tan shares some of his favorite culinary destinations in and around Chamblee, spanning the cuisines of Asia and the American South.




Chong Qing Hot Pot
Szechuan stand in the China Town food court with a shockingly large menu.
Tan says: "They've had a few owners over the years, but the latest one has really nailed it. Go for the Szechuan fish and fried chicken to get that Szechuan peppercorn numbing sensation."
5385 New Peachtree Road. 770-936-1379. www.chongqinghotpotchamblee.com
No value assignedMamak
Opened in 2014, this relative newcomer has won many accolades for its authentic Malaysian cuisine.
Tan says: "Indonesia and Malaysia, we share a lot of the same foods. They've done a great job representing the region. The Hainanese chicken rice especially is my go-to — it's the kind of food I grew up with."
5150 Buford Highway N.E., Suite A-170. 678-395-3192. www.mamak-kitchen.com

The Bayou Boil
Cajun seafood joint featuring crawfish, shrimp, oysters, po' boys, and more.
Tan says: "Try the seafood bucket with special sauce... so good."
5091 Buford Highway N.E., Suite B. 770-733-1460. www.thebayouboil.com
No value assignedSouthbound
Contemporary Southern food driven by the seasons, with a flare for using a fleet of Big Green Eggs to do the cooking.
Tan says: "Awesome place, amazing decor. Doing a lot of farm-to-table, very creatively."
5394 Peachtree Road. 678-580-5579. www.southboundatl.com

Zentea
Charming tea shop and meditation room with light bites.
Tan says: "Wide selection of teas and a neat space. We used it as a meeting spot after we started construction on Hopstix."
5356 Peachtree Road, 678-547-0877. www.ezentea.com

Pho Dai Loi 2
Among the city's best bowls of pho, plus a diverse menu spanning Vietnamese staples.
Tan says: "Go for the noodles."
4186 Buford Highway N.E. 404-633-2111.
No value assigned
The Halal Guys
Newcomer chain out of New York that serves up falafel and gyros.
Tan says: "The owner visited Hopstix before he started construction and told me about their fast food gyro idea — which I thought was great. I just tasted the food, and it lives up to the hype."
4929 Buford Highway, Suite A. 470-268-8481. www.thehalalguys.com

So Kong Dong
Standout Korean tofu house with plentiful banchan.
Tan says: "The tofu stew is awesome — especially the seafood tofu stew — and seafood pancake is really good, too."
5280 Buford Highway N.E., Suite C. 678-205-0555. www.sokongdongtofuhouse.com
No value assignedQuoc Huong
No frills spot with banh miserved on crunchy baguettes at bargain prices.
Tan says: "The banh mi sandwiches here are the best. I give them the edge over Lee's Bakery (further down Buford Highway)."
5150 Buford Highway N.E. 770-936-0605.

Gus's World Famous Fried Chicken
This long-running spicy fried chicken chain will open a Chamblee outpost in spring 2017.
Tran says: "I am very excited to have them coming in. We need a good fried chicken place around here!"
5490 Peachtree Road. www.gusfriedchicken.com
---