Atlanta food events: - April 03 2017
Things to eat and do
Monday April 3, 2017 10:00 am EDT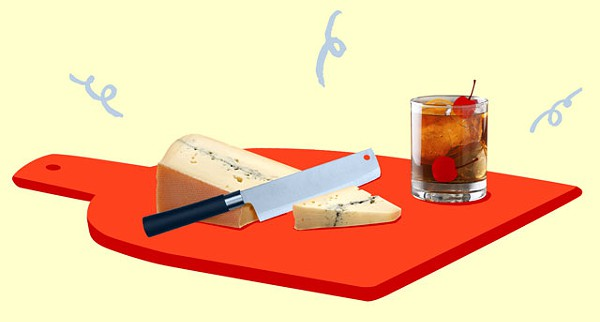 Wine dinner? Beer tasting? Cooking class? Let us know. Create a CL account andB submit your Food and Drink happs here.
Tuesday
Yebo Restaurant & Bar Tues. April 4, 5-11 p.m. Yebo Beach Haus season opening party Yebo is transforming their snowy fortress into a sandy get away and invites guests in for the change. Yebo will feature a new menu with both food and drinks, coastal decor and more. Details
Bellina Alimentari Tues. April 4, 6:30-7:30 p.m. Wine and cheese class Journey through Italy with natural wines expertly paired with artisanal cheeses. This tasting will give please your palate with a combinations of flavorful wines and local cheeses. Details
Wednesday
Table & Main Wed. April 5, 5-9:30 p.m. Paleo Wednesday Get over hump day with Table & Main's Wednesday pick-me-up. The paleo meal of the day will be a Brasstown beef ribeye with orange & garlic bitter greens and sweet potato fries with honey-chili aioli. Table & Main will serve a different paleo Wednesday meal every week.B Details
Thursday
Canoe Thurs. April 6, 6:30-8:30 p.m. Season opener BBQ Canoe celebrates the opening of the SunTrust Park with a barbecue. Chef Matthew Basford serves up a whole hog with Terrapin Beer Co. along with seasonal sides. Guests will dine in the garden and feast on passed appetizers, beers, and a buffet of food. Details


O-Ku Thurs. April 6, 9 p.m. Cherry blossom celebration Celebrate the blooming cherry blossoms with O-Ku's new spring menu. The Atlanta hot spot is honoring Japan's "sakura" trees and their blooming pink flowers with cherry blossom-infused cocktails, live entertainment, and traditional cherry blossom decor. Details
Local Three Kitchen & Bar Thurs. April 6, 7-8 p.m. Hunnicutt wine dinner Join Local Three for a five-course dinner with complementary Hunnicutt wines. The menu will include seared scallops with fava bean hummus paired with a 2014 Chardonnay, roasted beef loin with mushrooms and potato gratin paired with 2014 Brinkman Cab and more.B Details
Friday
The Savvy Cellars Fri. April 7, 7-9 p.m. Whiskey road trip tasting Take a tour of whiskeys from North America without stepping foot off the RV. Price includes light appetizers. The tasting lineup includes Bib and Tucker small batch bourbon, Burnside bourbon, Johnny Drum private stock, and much more. Details
Saturday
Piedmont Park Sat. April 8, 8 a.m.-4 p.m. Dogwood Festival and Mimosa 5k Enjoy spring at the 81st annual Mimosa 5K. Runners will assemble at the corner of Charles Allen Drive and 10th Street and trot through the historic Midtown neighborhood. The festival begins in Piedmont Park, where participants will enjoy drinks and an onsite DJ. Details
The Cook's Warehouse - Midtown Sat. April 8, 10 a.m.-4 p.m. Food writing class Become the next best selling cookbook author with this overview class on food writing. Whether you prefer personal essay, blogging, or recipe writing, this class will cover it all. The workshop includes a light breakfast with coffee, a lunch, and a short wine and cheese reception. Details
Sunday
The Cook's Warehouse - Midtown Sun. April 9, 1-4 p.m. Knife skills 101 Sharpen your knife skills with a hands on class at the Cook's Warehouse. Learn how to perfectly slice, dice, and julienne. A light dinner will be served using the freshly chopped ingredients from class. Details
More By This Writer
Bell Street Burritos' Midtown/Buckhead location offers burritos, quesadillas, tacos, salads, and other tasty Mexican treats. Bell Street Burritos began as a personal burrito delivery service until demand became so high that owner Matt Hinton decided to grab a space at the historic Sweet Auburn Curb ... |
more...
Search for more by