Atlanta food events: - April 10 2017
Things to eat and do
Monday April 10, 2017 10:00 am EDT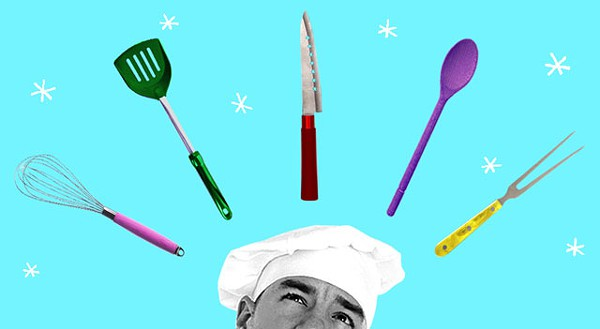 Wine dinner? Beer tasting? Cooking class? Let us know. Create a CLB account andB submit your Food and Drink happs here.
Monday
The Cook's Warehouse - Midtown Mon. April 10, 6-10 p.m. Holeman & Finch: Back to its Roots Simple Abundance Class Join chef Spencer Gomez of Holeman and Finch Public House (a 2016 Eater Young Gunsb semifinalist and formerly sous chef of Gunshow) for a demo showcasing the celebration of whole animal and vegetable cookery.B Details
Haven Restaurant Mon. April 10, 6:30 p.m. Passover Seder HAVEN will host a special Passover dinner with a traditional Seder that will feature customary readings, wine, and storytelling. The menu will include dishes like matzah ball soup, sweet vidalia kugel, brisket, Brussels sprouts latkes and more. Details
Wednesday
Cooks and Soldiers Wed. April 12, 5-10 p.m. National grilled cheese day Celebrate the everyone's favorite cheese sandwich with Cooks & Soldiers for National Grilled Cheese Day. Cooks & Soldiers offers two mouthwatering specials that include a grilled cheese with black truffle jamon iberico and one with a fried egg and manchego mornay sauce. Details
Shep's Midtown ACE Wed. April 12, 7:30-9 p.m. Kevin Gillespie's KUDU cookout Celebrity chef Kevin Gillespie will share his favorite recipes and cooking techniques using the KUDU Safari Braai. Guest can enjoy a meet and greet, booze, and great food. Details
Thursday
The Savvy Cellars Thurs. April 13, 7 p.m. Gehricke Wines tasting Fourth generation vintner, August Sebastiani, has produced several great brands of wine, but his Gehricke wines are truly exceptional. With this line, Sebastiani has crafted small-lot wines made with minimal intervention, so tasters can enjoy the truest representation of how the terroir affects the specific varietals. Details
The Shed at Glenwood Thurs., April 13, 7-10 p.m. Creature Comforts beer dinner The Shed's own chef Justin Dixon will prepare a three-course dinner specially paired with Creature Comforts tastiest brews. The menu includes a lobster summer roll with avocado and sriracha, Korean barbecue pork tacos with soy mayo and apple kimchi, mango pavlova with strawberry sorbet and much more. Details
Saturday
Historic Fourth Ward Park Sat. April 15, 1-5 p.m. ATL Spring Wine Fest The first annual spring wine fest carries more than 100 wines, beers and ciders for patrons to choose from. The event takes place in the Historic Fourth Ward and brings live music, food and games for crowds to enjoy.B Details
Seven Lamps Sat. April 15, 5-11 p.m. In Bloom dinner series Seven Lamps is creating a new five course dinner that will center around a seasonal ingredient. Guests can order from the In Bloom dinner menu at any point during the dinner service.B Details
Sunday
Park Tavern Sun. April 16, 10 a.m.-4 p.m. Easter brunch and egg hunt Observe Easter Sunday with a special brunch on the patio at Park Tavern. Families can indulge in a chef-attended omelet and carving station, Eggs Benedict with smoked salmon, as well as an extensive buffet that includes sweet potato souffle, cheese grits, and many more favorites.B Details
Wahoo! Grill Sun. April 16, 10 a.m.-3 p.m. Easter brunch buffet Join Wahoo for an Easter brunch celebration with an extensive buffet. The endless amount of brunch items will include items such as crab cake benedict, French toast, and an a la carte menu. Parents can sip on a one-of-a-kind Bloody Mary from Wahoo!B Details
More By This Writer
Bell Street Burritos' Midtown/Buckhead location offers burritos, quesadillas, tacos, salads, and other tasty Mexican treats. Bell Street Burritos began as a personal burrito delivery service until demand became so high that owner Matt Hinton decided to grab a space at the historic Sweet Auburn Curb ... |
more...
Search for more by