Atlanta food events: - May 01 2017
Things to eat and do
Monday May 1, 2017 10:00 am EDT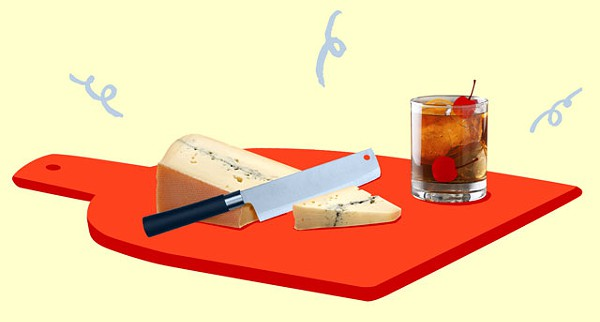 Wine dinner? Beer tasting? Cooking class? Let us know. Create a CL account and submit your Food and Drink happs here.
Monday
The Cook's Warehouse - Midtown Mon., May 1, 7-9 p.m. Simple Abundance: Umami Third generation owner of Nakato Japanese Restaurant will teach guests how to make the perfect miso soup, temari sushi, and Japanese ice cream with umami. Details
Tuesday
Orpheus Brewing Tues., May 2, 6 p.m. Pints for Parks Pints for Parks is an annual Park Pride social that brings together park (and beer!) enthusiasts at Orpheus Brewing for an evening of drinks, games and good company, all in the spirit of celebrating greenspace!B Details
Barrington Hall Tues., May 2, 6:30-9 p.m. Italian pasta party Chef Wendy Gay will teach pasta lovers how to perfect an authentic Italian menu at home. Complimentary wine will be served with dinner and guests will receive a tour of Barrington Hall. Details
Wednesday
The Cook's Warehouse, East Cobb Wed., May 3, 6:30-8:30 p.m. Cinco de Mayo fiesta Stephanie will teach the class how to re-create true Mexican flavors. The menu includes fajita stuffed chicken, grilled shrimp and lime tacos, southwestern risotto with corn and red peppers, jalapeC1o ranch dip, and much more. Details
Thursday
Venkman's Thurs., May 4, 9 p.m. SpaceballsB The force is strong at Venkmanbs this May 4 with a very special screening ofB Spaceballs. There will be galaxy-far-far-away approved cocktails inspired by the film. Reservations to dine are available. May the force be with you.B Details
5Church Atlanta Thurs., May 4, 4:30-6:30 p.m. Tap takeover Enjoy craft beers on the first Thursday of every month 5Church and many local breweries. Beer will be served as a flight of four for $20 or as a single pint for $7. The night will also include a menu of small plates as well as wine and cocktails. Details
Friday
Landmark Diner - Buckhead Fri., May 5, 7 p.m. Cinco de Mayo: A taste of Mexico Landmark Diner is breaking out the good stuff for Cinco de Mayo and they invite guests to come sample the best tequila they have. Details
Saturday
Downtown East Point Fri., May 6, 3-9 p.m. Taste of East Point The annual Taste of East Point festival brings music, food, and art to the historic East Point district. The festival includes live Jazz, Funk, Soul, and R&B music from 2unes and Jae Crue & the mar-tans and $1 taste tickets from local East Point eateries and food trucks. Details
The Georgian Terrace Hotel Sat., May 6, 3-7 p.m. Second annual Kentucky Derby Party Throw on your biggest hat for the second annual Kentucky Derby party and a day full of fun. Guests will enjoy specialty cocktails, passed appetizers, raffle contests, a big hat contests, and music from DJ Suspense. Details
Sunday
The Cook's Warehouse, East Cobb Sun., May 7, 1-4 p.m. Gluten-free brunch class This hands-on class teaches students how to make baked banana pancakes, puffed millet breakfast bites, bacon-fried polenta, eggs florentine, quinoa prima vera, and lemony roasted asparagus salad. Details
More By This Writer
Bell Street Burritos' Midtown/Buckhead location offers burritos, quesadillas, tacos, salads, and other tasty Mexican treats. Bell Street Burritos began as a personal burrito delivery service until demand became so high that owner Matt Hinton decided to grab a space at the historic Sweet Auburn Curb ... |
more...
Search for more by