Atlanta weekend food events: - April 20 2017
Food and beverage happs around the city
Thursday April 20, 2017 10:00 am EDT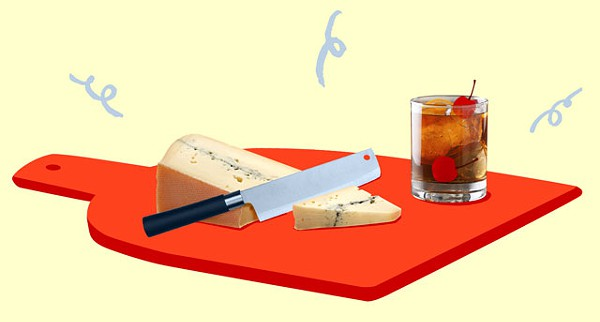 Wine dinner? Beer tasting? Cooking class? Let us know. Create a CL account and submit your Food and Drink happs here.
Friday
Gwinnett Place Mall 5 p.m.-midnight. Fri., April 19. Atlanta International Night Market Traditional to outdoor markets popular throughout Asia and Europe, the Night Market is a colossal social event where food, retail, and community vendors offer a cornucopia of fresh, local street foods, arts , and other culturally-relevant fares. More than 75 nationalities represented in Metro Atlanta will be present. Details
Saturday
Heritage Sandy Springs 8:30 a.m.-noon. Sat., April 22 Heritage Sandy Springs Farmers Market season opening The Heritage Sandy Springs Farmers Market is opening for its 8th season. Every Saturday, the market will have live music and vendors offering fresh, local produce, along with pasture-raised meat and pork products, farm fresh eggs and dairy products, and a variety of prepared foods. Details
Pine Street Market 10 a.m.- 1 p.m. Sat., April 22 Sausage Making Class A hands-on sausage-making workshop with Rusty and his crew consists of a variety of sausage grinding, casing and cooking methods. This class includes a lunch of beer braised bratwurst, country sides, and beverages. Attendees will take home two pounds of their own hand made sausage. Details
Buckhead 11 a.m.-3:30 p.m. Sat., April 22 Sidewalk in the Sun FestivalB Buckhead Court celebrates spring with the Sidewalk in the Sun Festival. Festival activities include quick and easy make-up tutorials, an array of treats, arts and crafts for children, art displays, King of Pops, barbecue cookout and more. Details
Raybs at Killer Creek 1-3 p.m. Sat., April 22 Big Green Egg Grilling Demo Add new Big Green Egg tricks to your repertoire by attending this lunchtime grilling demonstration. Roasted Brussels sprouts brochette with smoked bacon jam; smokey shrimp and creamed tomato grits with tasso ham; slow-cooked lamb shank with saffron rice, asparagus and plum tomatoes; and a cast iron blueberry crumb cobbler with vanilla bean ice cream are coming off the grill courtesy of executive chef Mike Fuller. Details
Sunday
ATL Burger Week Sun.-Sat., April 23-29 Calling all meat lovers! Creative Loafing is back with Atlanta Burger week, and over fifty restaurants are going to grill up scrumptious $5 patties for your enjoyment. Join eateries like Flatiron, Just Loafinb, Meehanbs, Zestos and Grindhouse locations for some food and fun. From Sun., April 23, to Sat., April 29, eat your way through the city. Hit up as many spots as you can and splurge on those extra fries or a pitcher of beer. Share all of your mouthwatering meals with the tag #ATLBurgerWeek and be entered to win a KUDU Safari Braai Grill and Lanebs BBQ rubs to make your own stellar burgers.B Details
Shops Around Lenox 9 a.m.-1 p..m. Sun., April 23 Farmers Market at the Shops Around Lenox During the months of April, May and June, an outdoor Farmers Market will feature local fruits and vegetables, breads, cheeses, specialty foods, bath & body products, pet products and more. Details
Cooks and SoldiersB 1-3 p.m. Sun., April 23B Phone Food Photography ClassB Cooks & Soldiers will be hosting a food photography class for your chance to learn new techniques and experiment on how to get that picture perfect food shot using just the camera on your phone. A three-course menu will be presented as well with the class.B Details
The Ritz-Carlton Buckhead 12:30-3 p.m. Sun., April 23 Bow Wow Brunch The Bow Wow Brunch will feature live and silent auction items, an opportunity to mingle with puppies in the Puppy Park, and a champagne brunch. Cindy Voyles will be honored at the event as this year's Anne Cox Chambers Humane Heroine. Details
Varuni Napoli 6-9 p.m. Sun., April 23 Varuni Napoli's Third Anniversary Party Guests are invited to join Varuni Napoli for a party complete with Scofflaw beer, pizza specials, and a DJ on the patio. Representatives from Italybs own Campari will make a special appearance from 6 to 8 p.m., serving up chef Lucabs favorite cocktail, the bNegroni Reservab, and Camparibs newest signature beverage, the bKiller in Red.b Details
The Pinewood 8 p.m. Sun., April 23 Blade Runner Movie Night Start the night with cocktails, complimentary popcorn and candy. For dinner, choose from signature fried chicken, pulled pork, or burger sliders, all alongside The Pinewoodbs fried Brussels sprouts with herbsaint-buttermilk dipping sauce. For a little friendly competition, each guest will be given a movie-related Bingo card to fill out during the screening of the film, and the winner will receive a free drink. Details


More By This Writer
Grammy Award-winning jazz drummer Antonio Sánchez plays the soundtrack live during a screening
Monday November 7, 2016 05:00 pm EST
Happy Pride, ATL!
Friday October 7, 2016 04:00 pm EDT
The Giving Kitchen's fifth annual Team Hidi fundraiser brings together the best and brightest of Atlanta's culinary scene
Thursday December 1, 2016 08:57 pm EST
Wednesday April 12, 2017 12:00 pm EDT
Food happs
Thursday March 30, 2017 10:00 am EDT
Search for more by Savannah Elder