Atlanta weekend food events: - April 27 2017
Food and drink happs
Thursday April 27, 2017 10:00 am EDT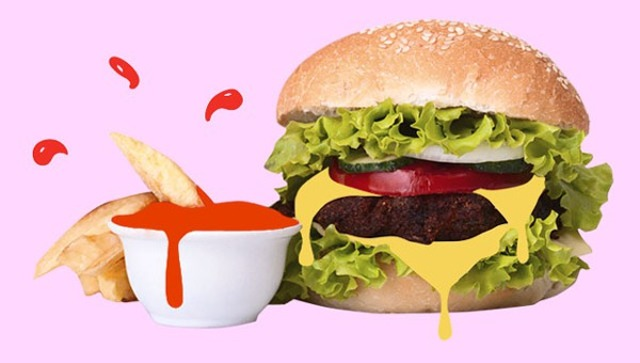 Wine dinner? Beer tasting? Cooking class? Let us know. Create a CLB account andB submit your Food and Drink happs here.


Friday
Bellina Alimentari 6:30-8 p.m. Fri., April 28. Bellina Alimentari Regional Dinner Series Join the dinner table at Bellina Alimentari to discover Italybs regional food diversity. Travel to Italybs northwestern region, Liguria, where delicate olive oil and Mediterranean ingredients shine. The three-course dinner menu will feature seafood, fresh spring produce and Ligurian olive oil paired alongside a selection of house wines. Spaces are limited, so reserve your seat today. Details
Saturday
Seven Lamps 5-11 p.m. Sat., April 29. In Bloom dinner series Seven Lamps is creating a new five course dinner that will center around a seasonal ingredient. Guests can order from the In Bloom dinner menu at any point during the dinner service. Details
SweetWater Brewery April 29, 2017 6:30-9:30 p.m. No Water, No Beer! Clean water is one of our planetbs most valuable resources. It is critical to everything that we do. The food we eat, the electricity that powers our homes, and the cities and towns in which we live are all highly dependent upon having reliable sources of clean water. Even the beer that we drink is 90 percent water. Sadly, more than 780 million people in this world do not have access to clean water. To help show the importance of water and the fact that with No Water there is No Beer, join us for a celebration of the importance of clean water. The proceeds from this event will help to provide clean water to people in developing countries as well as help efforts to keep our water supply clean right here in Georgia. Details


East Lake Golf Club 7 p.m. Sat., April 29. Party on the GreenB Don your fedora and fringe for Party on the Green honoring Tom and Ann Cousins. Party on the Green will transport attendees back to the Roaring Twenties for one night where they will enjoy the incredible jazz sounds of the Joe Gransden Band and classic handcrafted cocktails created by master mixologists. All proceeds benefit East Lake's Early Childhood Education Initiative. Details
Sunday
Marietta Square 11 a.m.-7 p.m. Sun., April 30. 24th Annual Taste of Marietta On the Marietta Square, 80 restaurants and a dozen food trucks gather to give Georgians a taste of the delectable foods of Marietta. The festival is equipped with food ranging from Italian, Seafood, BBQ, Ice Cream, and more. Details
American Spirit Works 2-5 p.m. Sun., April 30. Mother Clucker Chicken Fest Renowned chef Roy Eyester is bringing back the Mother Clucker Chicken Fest. This all-you-can-eat event will showcase traditional, classic and innovative fried chicken bites. Twenty Atlanta-area restaurants, including JCT Kitchen, Smoke Ring, Taiyo Ramen, Takorea, Ormsby's and more, will show off their fried-style recipes. Other snacks will be available from chef Kevin Gillespiebs Revival and dessert will be from High Road Ice Cream. In addition to the bites, an open bar will be supplied with American Spirit Whiskey samples and beer. Ticket purchase supports the Songs for Kids Foundation, which brings music therapy to children residing in local hospitals. Details
More By This Writer
Grammy Award-winning jazz drummer Antonio Sánchez plays the soundtrack live during a screening
Monday November 7, 2016 05:00 pm EST
Happy Pride, ATL!
Friday October 7, 2016 04:00 pm EDT
The Giving Kitchen's fifth annual Team Hidi fundraiser brings together the best and brightest of Atlanta's culinary scene
Thursday December 1, 2016 08:57 pm EST
Wednesday April 12, 2017 12:00 pm EDT
Food happs
Thursday March 30, 2017 10:00 am EDT
Search for more by Savannah Elder