Atlanta weekend food events: - June 01 2017
Food and drink happs
Thursday June 1, 2017 12:00 pm EDT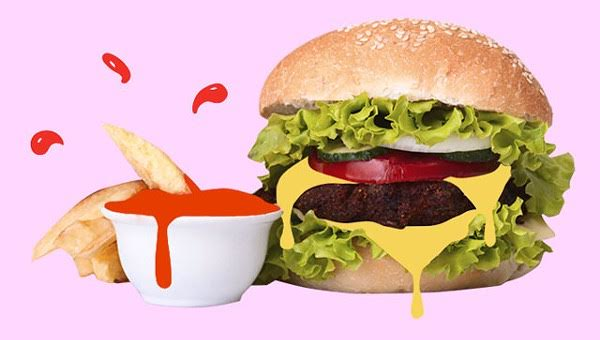 Wine dinner? Beer tasting? Cooking class? Let us know. Create a CL account and submit your Food and Drink happs here.
Friday
Loews Atlanta Hotel June 1-4, 2017. Atlanta Food & Wine Festival Foodies of the South, assemble! Midtownbs seventh annual canbt-miss food and booze extravaganza of the summer will be a gastronomical road trip through 13 Southern states, from Texas to Washington, D.C. Curated by an advisory council of 91 award-winning food and beverage professionals, the festival will bring tasting tents, connoisseur dinners, cocktail demonstrations, 80-plus classes and plenty of fancy booze to go around. ADACbs bDesigner Dinerb will celebrate all things brunch while a bLouisiana Lunchb will spotlight foods from the Creole state like crab fat, alligator meat and swamp cabbage. Details
Edgar's Proof and Provision June 2, 2017, 5-11 p.m.B Pirate DayB This event features tropical drinks, raffles, a costume contest and complimentary hor d'oeuvres. All proceeds go to the Sotherly Foundation,B the community outreach arm of Sotherly Hotels that providesB aid to local veterans.B Details
Studio No. 7B June 2, 2017, 6-9 p.m.B ChopItUpATL: Collective Impact Dinner Series No. 2B This Collective Impact Dinner includes a three-course meal catered by Mouthfeel Culinary Company with dessert from The Naked Fig. Learn where your food is coming from and why it's important to support local. Benefits go to Carver's Produce.B Details
SweetWater BreweryB June 2, 2017, 4:20-7:20 p.m.B National Doughnut DayB SweetWater Brewing is teaming up with Sublime Doughnuts to celebrate National Doughnut Day with this beer and doughnut pairing event. $12 buys a souvenir pint glass, 36 ounces of beer samples and doughnut pairings. SweetWater and Sublime will also be serving an exclusive co-branded cask of beer.B Details
Red Brick BrewingB June 2, 2017, 5-8 p.m.B Whale Shark Wheat Release PartyB Red Brick Brewing Company is teaming up with the Georgia Aquarium to celebrate the whale shark and release a new tropical American wheat called Whale Shark Wheat. Get one of the first pours at this debut event. Tickets include brewery tour, beer tastings and a specialty Whale Shark Wheat pint glass for $12. Take home a six-pack for $9. All proceeds from Whale Shark Wheat will go back to the aquarium's whale shark research and conservation efforts.B Details
Southern Art & Bourbon BarB June 2, 2017, noon-2 p.m.B BBQ LunchB Chef Art Smith will host an outdoor BBQ lunch, including grilled sliders, brats and Coca-Cola glazed pork rib tips. A live band will provide entertainment.B Details
Saturday
Tassili's Raw RealityB June 3, 2017, 1-7 p.m.B The Wonderful Wizards of RawB The fifth anniversary of this vegan food event features raw food and live entertainment in the historic West End. There will be a speaker panel including raw chefs Tassili Ma'at, Abundance Child, Kennise Elder and Sistar Ifini as well as live music.B Details
B's Cracklin' BBQB June 3, 2017, 9 a.m.-noonB B's Cracklin' BBQ BreakfastB BBQ master Bryan Furman and biscuit queen Erika Council of Southern SoufflC)B are teaming up for a special breakfast pop-up. Guests can customize Councilbs biscuit breakfast from 9 a.m. to 12 p.m. with apple butter, eggs, cheese, Furmanbs buttermilk fried chicken or fried pork tenderloin and white sausage gravy. Council will also be serving homemade cinnamon rolls at Bbs Cracklinb BBQ (2061 Main St.) on the upper Westside. Savannah-based PERC Coffee Roasters will provide the caffeine.B Details
Southern Art & Bourbon BarB June 3, 2017, 11 a.m.-12:30 p.m.B Childrenbs cooking classB Chef Art Smith will host a special childrenbs cooking class, available for ages six to twelve. Young chefs will learn how to read and follow a recipe as well as measure and mix ingredients. The event also includes lunch, prepared by chef Art.B Details
AtlasB June 3, 2017 4-9 p.m.B Veuve Clicquot Polo Classic Viewing PartyB Trying to find a spot to watch the polo match this weekend? At the St. Regis Atlanta's restaurant, aB live stream of the event hosted by Neil Patrick Harris will play along with music, food, lawn games and Veuve Clicquot champagne specials.B Details
Sunday
Second Self Beer CompanyB June 4, 2017 11:30 a.m.-12:30 p.m.B Pure Barre at SecondB SelfB Pure Barre Westside is teaching an all-levels brewing class. Tickets include beer samples, brewery tour, and treats from Muscle Milk.B Details
Maggiano's - CumberlandB June 4, 2017, 6:45-10 p.m.B The ReunionB Dinner & TheaterB J. Lee Productions hosts an evening of intimate dining and drama withB The Reunion, a live interactive play that will unfold right at the dinner table. Tickets include a three-course family style meal catered by Maggianobs Little Italy. To go with the theme of the show, the theater requests that guests wear shades of blue and prepare to become part of the production. Mature content means no kids allowed.B Details


Wrecking Bar Brewpub June 4, 2017, 6-9 p.m. Brewed Food Atlanta Denver-based chef Jensen Cummings's Brewed Food lab's collaborative brewing dinner will feature dishes made with brewing ingredients from New Belgium Brewing and Wrecking Bar Brewpub. The four-course menu will include brewerbs yeast levin toast, rye wort fermented beets, belly pork char sui and more, paired with New Belgium brews. Details
More By This Writer
Food happs this week
Friday July 14, 2017 07:43 pm EDT
Food happs this week
Friday June 9, 2017 06:23 pm EDT
Friday January 26, 2018 02:56 pm EST
Atlanta Winter Wine Fest will feature more than 150 beers, wines, and ciders on Jan. 27 at Atlantic Station |
more...
Food and drink happs
Thursday June 1, 2017 12:00 pm EDT
Food happs this week
Friday June 16, 2017 08:39 pm EDT
Search for more by Alex Patton