Memorial Day weekend events 2017
Spend the long weekend eating, drinking and being merry
Thursday May 25, 2017 11:00 am EDT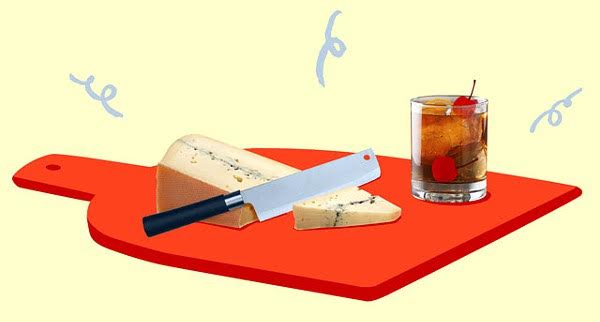 Wine dinner? Beer tasting? Cooking class? Let us know. Create a CL account and submit your Food and Drink happs here.
Friday
SweetWater Brewing Company May 26, 2017, 4:20-7 p.m. I Survived I85 ReOpening Party After a long struggle following the great collapse of I-85, SweetWater will attempt to bring Atlanta's shell-shocked traffic commuters back together again. The brewery will host a weekend party with food provided by Fox Bros Bar-B-Q, live music from MAGIC GIANT and, of course, plenty of SweetWater brews. 21+ Details
Smokebelly BBQB May 26, 2017, 11 a.m. to May 29, 2017, 10 p.m. Smokebelly Red, White, and Q Smokebelly BBQ's Memorial Day weekend in Buckhead will feature live music from Andrew Velez Duo, Jon Q Duo, and the Noah Cothern Trio. Sunday's Memorial Day brunch offers bottomless mimosas, a bloody mary bar and Smokebelly's spin on classic brunch dishes. Order to-go packs on Memorial Day, or use Uber Eats or Postmates for delivery service. Details
Red Brick Brewing May 26, 2017, 5-8 p.m. Zest in Show Beer Release Zest in Show is Red Brick Brewing's new summer beer, farmhouse brewed with lemon and tangerine peel. Try it at this release party and take home a six-pack before it hits retailers. Details


Saturday
Zoo Atlanta May 27, 2017, 5:30-9:30 p.m. Brew at the ZooB Atlantabs favorite day of exotic animals and booze is turning 10 this year! Celebrate with more than 70 different types of beer, wine, keeper talks and animal demos with some of the zoobs 1,000 nonhuman residents. Live music will come from local bands the Geeks, 8 Second Ride, RTW and Brad Jackson. General admission tickets get you unlimited samples and a commemorative tasting cup. VIP tickets include access to the Brew Preview Party and a surprise up-close-and-personal animal encounter.B B Details
Orpheus Brewing May 27, 2017, noon to May 29, 2017, 5 p.m. Orpheus Brewing: Year ThreeB To celebrate its third anniversary, Orpheus Brewing is opening its doors for a three-day Memorial Day weekend bash. Festivities kick off on Sat., May 27. Along with brewery tours and tastings, there will be food trucks, a lineup of bourbon barrel-aged stouts and a new pineapple sour. Beer geeks note b a limited number of bottles of celebration beer bLike a White Curtain Blowing in the Draft from a Half-Opened Window Beside a Chair on Which Nobody Sitsb will be available. Who says itbs difficult to name beers these days?B Details
Gwinnett Place Mall May 27, 2017, noon to May 28, 2017, 11 p.m. Asian Summer Festival The Asian Summer Festival is a celebration of Asian history and diversity, experienced through the traditions, music, food and art of local and national artists with ancestry from all over the continent. The goal of the festival is to strengthen Atlanta's Asian economic community, as well as build awareness and appreciation for the cultures. Details
Sunday
Gypsy KitchenB May 28, 2017, 4-11 p.m.B Basque in the SunB Gypsy KitchenB will be closed for Memorial Day, so they are celebrating early. A Flamenco artist will perform and a DJ will play live music all day while guests partake in half-off bottles of wine, $6 rosC), spiked snow cones and chorizo dogs.B Details
Bellina Alimentari May 28, 2017, 5:30-10 p.m. Meet the Farmer Dinner Charlotte Swancy of Riverview Farms will be at Bellina Alimentari's third installment of their bMeet the Farmerb dinner series. A four-course menu featuring fresh produce from Riverview Farms will be paired with house Italian wines. Details
Grant Park Farmers Market May 28, 2017, 10 a.m.-1 p.m. Canning Demo and Q&A with Preserving Now Lyn Deardorff, owner of The Learning Kitchen, teaches how to preserve seasonal Georgia produce with demos on strawberry jam, Vidalia onion relish and pickled cherry tomatoes. Details
The Heretic May 28, 2017, 3-9 p.m. Party Benefiting Joining Hearts Support local charity Joining Hearts in raising funds to provide care and housing assistance to Atlantans living with HIV/AIDS. The party is $5, and BBQ and beer can be purchased for an additional $10. DJ Kidd Madonny will provide the tunes. Details
Cooks and Soldiers May 28, 2017, 5-9 p.m. Paella NightB The Sunday before Memorial Day, Cooks and Soldiers is offering a special deal on their classic Spanish dish: paella for just $9. Reservations not required for this event, but the party stops when the paella runs out. Details
More By This Writer
Food happs this week
Friday July 14, 2017 07:43 pm EDT
Food happs this week
Friday June 9, 2017 06:23 pm EDT
Friday January 26, 2018 02:56 pm EST
Atlanta Winter Wine Fest will feature more than 150 beers, wines, and ciders on Jan. 27 at Atlantic Station |
more...
Food and drink happs
Thursday June 1, 2017 12:00 pm EDT
Food happs this week
Friday June 16, 2017 08:39 pm EDT
Search for more by Alex Patton