The Fandom and The Wizarding Revue
Saturday September 7, 2019 09:00 pm EDT
Cost: $15 Adv – $20 Door – $25 VIP
From the venue: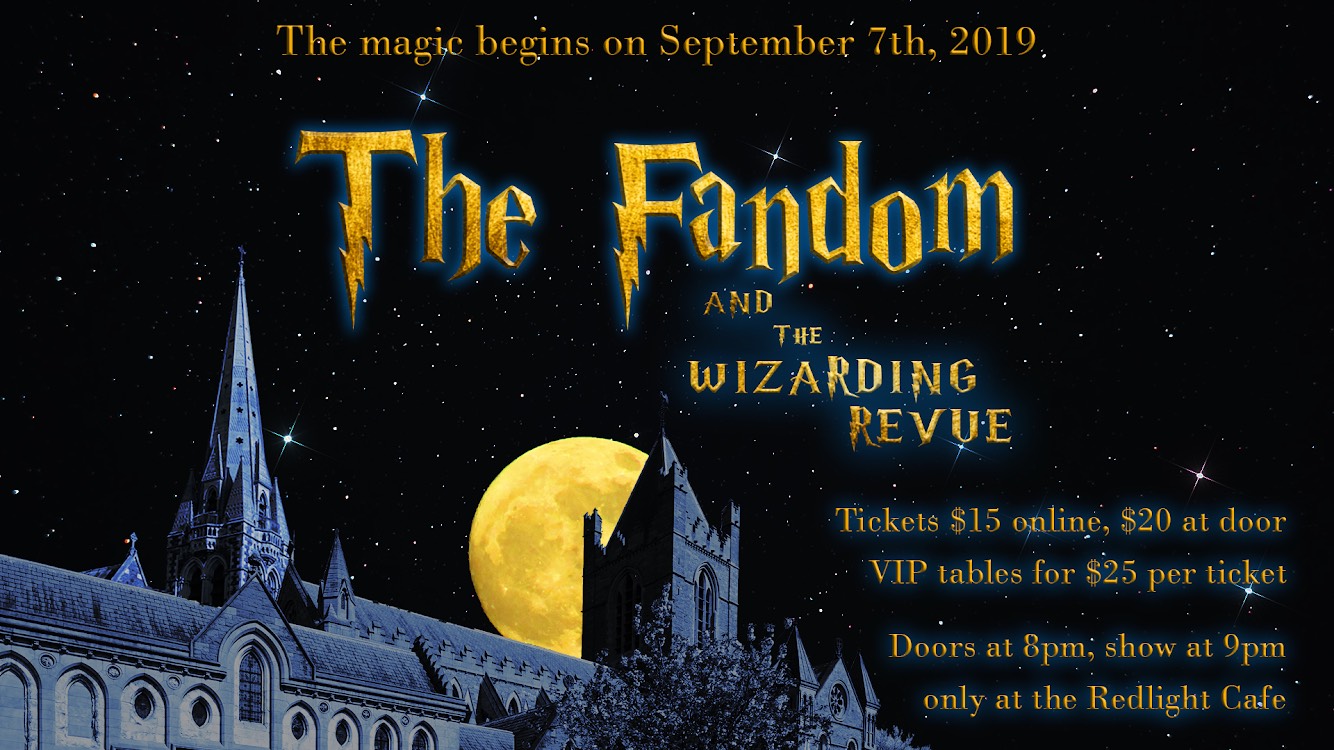 The FANDom Nerdlesque welcomes you to another year at Hogwarts! This year, we are happy to host the Yule Ball, a wizarding community tradition that has not been held in several years! The Yule Ball is of course a show packed full of your favorite students, teachers, and characters from the Harry Potter universe!! We can't wait to see you there!
The Yule Ball is also a PARTY! So come dressed to celebrate! Cosplay, costumes, and formal attire is all encouraged! There will be a picture booth, so come prepared to impress your fellow witches and wizards!
The Ball will be held Saturday the 7th of September at 9:00pm, with doors opening at 8:00pm. Tickets are required for entry and can be purchased in advance at RedLightCafe.com. Tickets will also be available at the door. If you'd like the full immersive experience, upgrade to a VIP table for $25!
Our full cast of characters will be announced soon, but we do have a few special appearances confirmed in attendance already, including Sirius Black, Madame Maxine, Mad-Eye Moody, and Harry Potter himself!
See all you witches and wizards at the Yule Ball September 7!
$15 Adv – $20 Door – $25 VIP
Doors @ 8 PM (ages 18+)
All ticket sales are final. No refunds. Advance ticket sales end one hour prior to door time. Door is Cash Only.
More information